Wouldn't it be "too late" to buy an electric car? In fact, prices are only rising, fast charging is becoming very expensive and the availability of public recharging infrastructure is struggling to take off. Let's draw the current portrait of electric mobility to try to see it more clearly.
At a time when electric vehicles are becoming more and more common in our daily lives, can we already consider that the golden age of electric mobility is behind us? In fact, while the costs associated with fast charging are skyrocketing, the time required to get a new electric car has never been so long, and charging stations do not seem to be available in sufficient numbers due to the increase in number of electric vehicles, isn't it too late to consider the electric car as the best option of the moment?
Let's review the main news of recent months and years in the world of the electric car, and see what you can expect today by ordering a vehicle. We will end up comparing the situation of an electric vehicle with that of a thermal vehicle, in order to check if it is still advantageous to drive electrically.
A recharging cost that is wanted
If you missed it, the fast charging rates for electric vehicles have peaked during the first half of 2022, regardless of the network used. Considering an average highway consumption of 20 kWh per 100 kilometers, it becomes difficult to do 100 kilometers for less than 15 euros. Compared to 12 euros for a diesel car that consumes 6 liters per 100 kilometers on the highway.
Tesla, Fastned, Totalenergies or even Ionity offer a price that ranges between 0.50 and 0.79 euros per kWh, which more or less corresponds to a price of between 10 and 16 euros per 100 kilometers of highway . However, it is worth noting that owners of an electric car from the Ionity consortium (Audi, BMW, Mercedes-Benz, Ford, Porsche and Hyundai) can benefit from a subscription that can drastically reduce the bill, at a cost around 0.30 euros per kWh. If you are not a customer of these manufacturers, it is also possible to subscribe to the IONITY Passport pass (at 17.99 euros per month) to benefit from a reduced rate of 0.35 euros per kWh.
Therefore, it is still possible to drive electrically on the highway for less than one thermal carespecially with the recent rise in gasoline and diesel prices.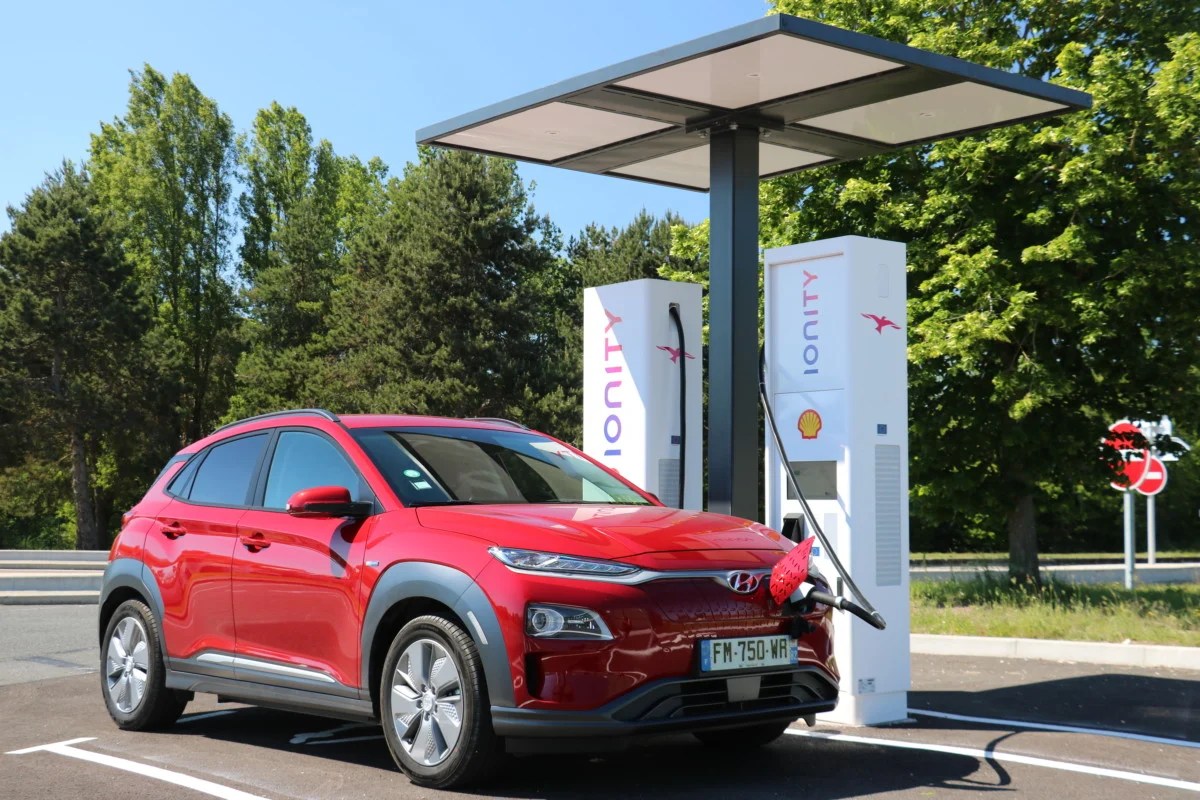 While long trips by electric car can sometimes be more expensive than the same trip by thermal vehicle, the cost must be placed in a global context. Indeed, for the vast majority of people who only make long trips for holidays, and charge at home the rest of the time, the average annual cost per 100 kilometers will always be less than 5 euros, or even less than 3 euros in many cases, that is maintained. exceptionally low.
However, we are noticing an overall increase in recharge costs and, more generally, an end to free recharging in various ways. In fact, at Tesla in particular, there was a long time when supercharges were free (either with the purchase of a vehicle or thanks to sponsorships), but that is over. Similarly, manufacturers such as Porsche, Audi and BMW sometimes offered Ionity up to three years free with the purchase of an electric vehicle, but this is no longer relevant today.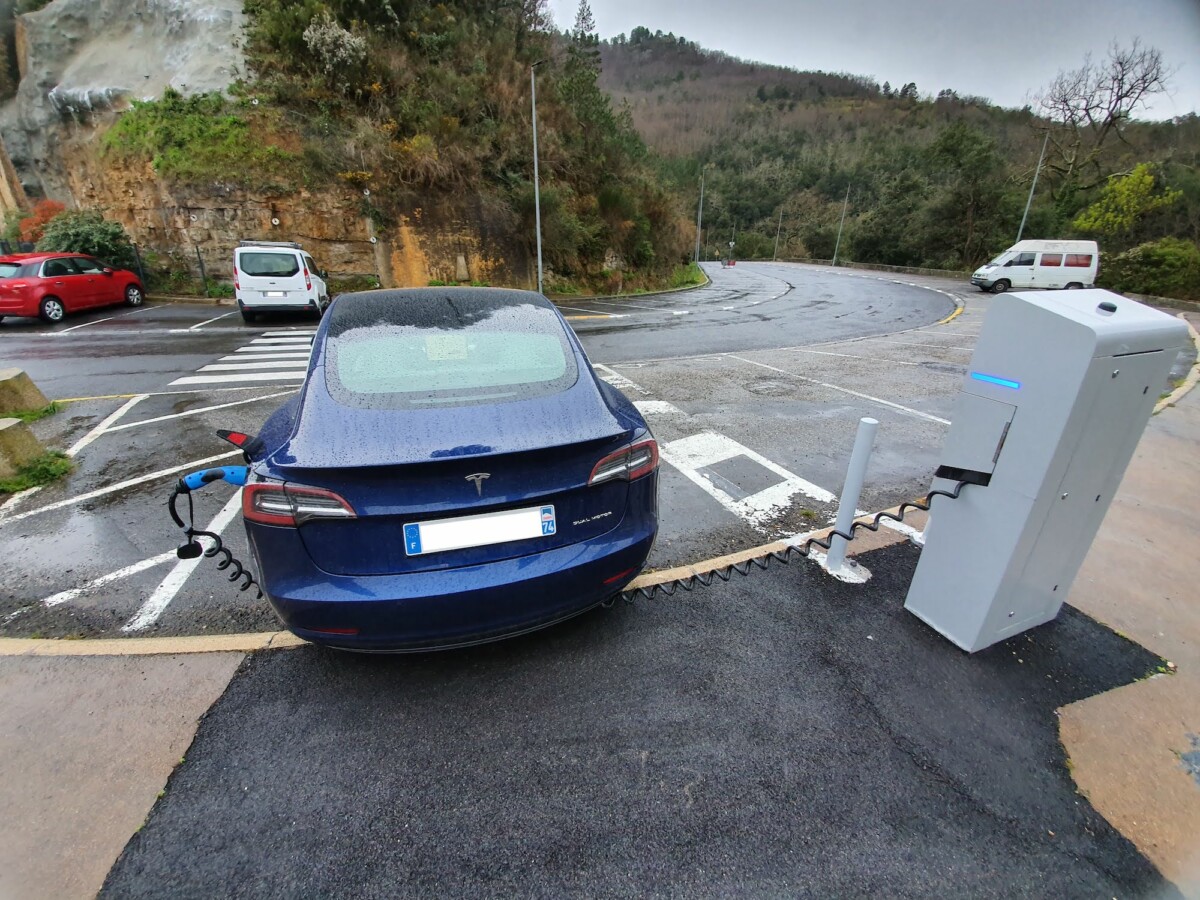 Finally, while for years it was fairly easy to charge for free in public terminals, in supermarket parking lots, or even in hotels where you spent the night, all of this is about to disappear in favor of payment terminals, now that its usage rate increases. All of these emerging costs must be taken into account when budgeting an electric car, and we should already anticipate its likely increase in the near future. Unfortunately, charging costs are not the only ones that have increased.
Increase in terms and prices
The star of electric cars in 2021 in France, the Tesla Model 3, has seen its price increase since the beginning of 2022, going from an entry level available from 36,800 euros (taking into account the maximum ecological bonus of 7,000 euros at the beginning of 2021). 2021) to 48,990 euros at the time of writing.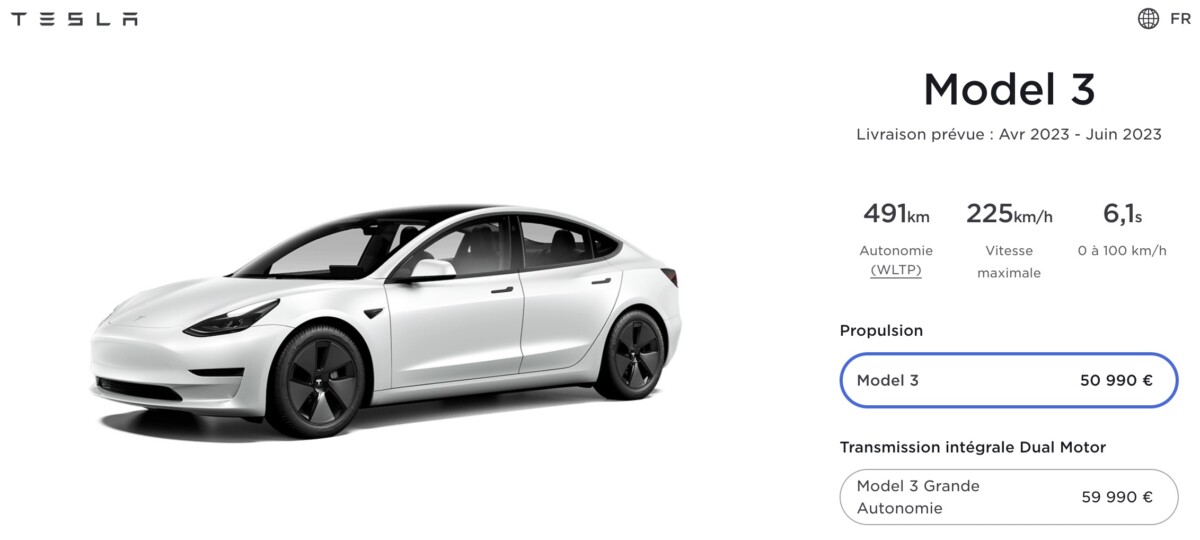 An increase of 33%. of the entrance ticket in just over a year, that's all but insignificant. This example of the Tesla Model 3 is far from isolated, even if other manufacturers have not increased their prices in comparable proportions. Even the cheapest electric, the Dacia Spring, has not been saved by the price increase: now it is 14% more than at the beginning of the year you will have to pay to own it.
In addition to prices, we are now in a situation quite unprecedented in the world of electric vehicles, with an increase in delivery times, to such an extent that some manufacturers consider stopping accepting new orders, for fear of not being able to respect the prices at which the vehicles were ordered.
The shortage of certain components associated with tensions on raw materials that we know worldwide has led to a very uncertain situation about the cost of manufacturing electric cars. If we take the example of a Tesla Model 3, ordering it in May 2022 will not allow it to be delivered to you before the second quarter of 2023, that is, almost a year of waiting, proof of this is that the consequent rise in prices did not deter you. potential buyers. However, let's clarify the dates announced by Tesla, as one of our acquaintances who ordered a Model 3 in April 2022 has already seen how its delivery date changed several times in a row, ranging from June to November 2022.
There are more and more electric vehicles on our roads, and it is necessary to charge these vehicles on the go. Although at one time charging stations were underused, this has changed a lot in 2022. We take stock of another potential problem: the availability of charging stations.
Recharge points are not enough
100% electric vehicles now account for more than 10% of new car sales in France, and the share of connected vehicles is even close to 20% in April 2022 according to the Avere barometer. With 900,000 hybrid electric and rechargeable vehicles on the road in France soon, what about the availability of recharging points?
During the month of April 2022, almost 24,000 connected cars have been registered in France (100% electric and plug-in hybrid vehicles), and during the same period, 2,308 recharging points they have been added open to the public, which corresponds to approximately one recharging point installed for every 10 cars registered.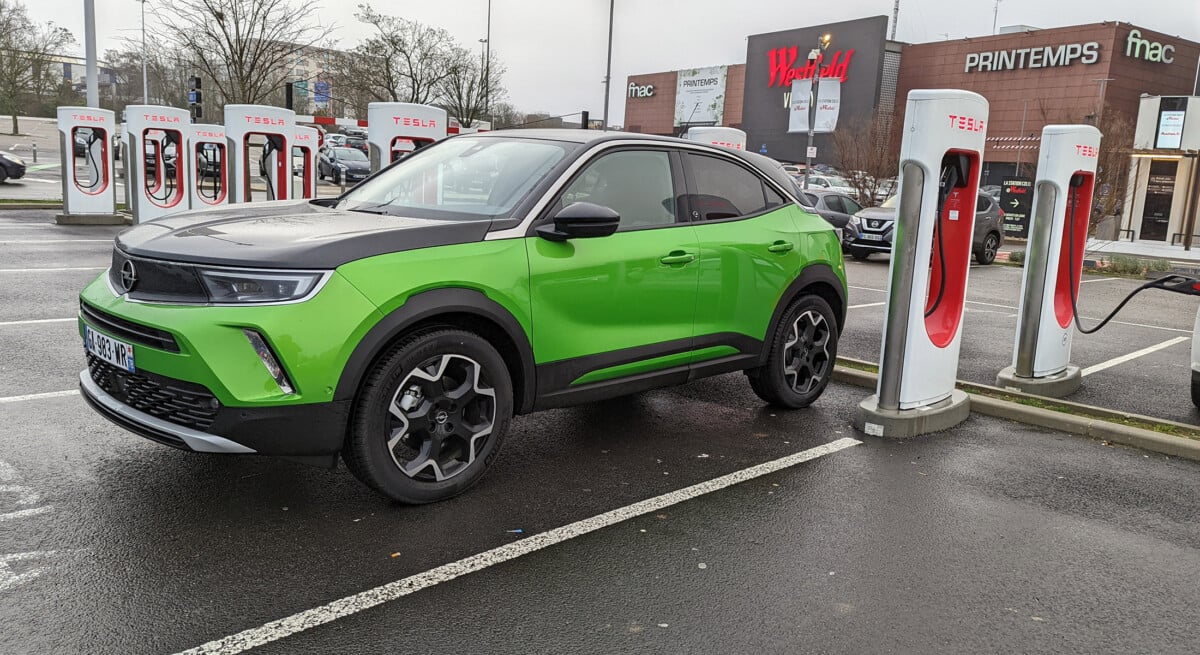 The explosion in sales of 100% electric cars since 2020 has increased the number of electric vehicles per charging station from 9.66 in 2019 to 14.76 in 2022. Indeed, while in 2019 Avere indicated that there there were 28,537 charging points open to the public, and 565.56, electrified vehicles in France, in April 2022 the number of connected vehicles in circulation tripled, but the number of terminals only doubled.
Plus, we notice it the gap widened dramatically in 2020, when the number of connected vehicles in circulation increased by 70% in France, while the number of terminals only increased by 15%. In 2021 and 2022, however, the number of recharging points and the number of electrified vehicles have come close to following the same curve.
With long journeys getting more expensive, prices rising, delays getting longer, and recharging infrastructure seeming inadequate, are there still some good aspects of the electric car in 2022? Of couse !
An incentive to buy always present
The targets announced by Europe for 2035 are clear: no zero-emission vehicle can be sold during its use phase. If the new thermal vehicle is to be buried at that time, the same goes for hybrid vehicles, whether rechargeable or not. Only 100% electric vehicles will be able to remain in the catalog, and to encourage consumers to move towards electric vehicles, economic incentives are not lacking.
The state ecological bonus is a well-known device, which allows in certain cases to reduce the cost of purchasing an electric car by 6,000 euros. It is possible to combine this ecological bonus with a regional or departmental bonus in certain cases, sometimes reaching 11,000 euros in aid. In addition, a scrapping bonus of several thousand euros is granted under conditions, when starting from an old thermal car.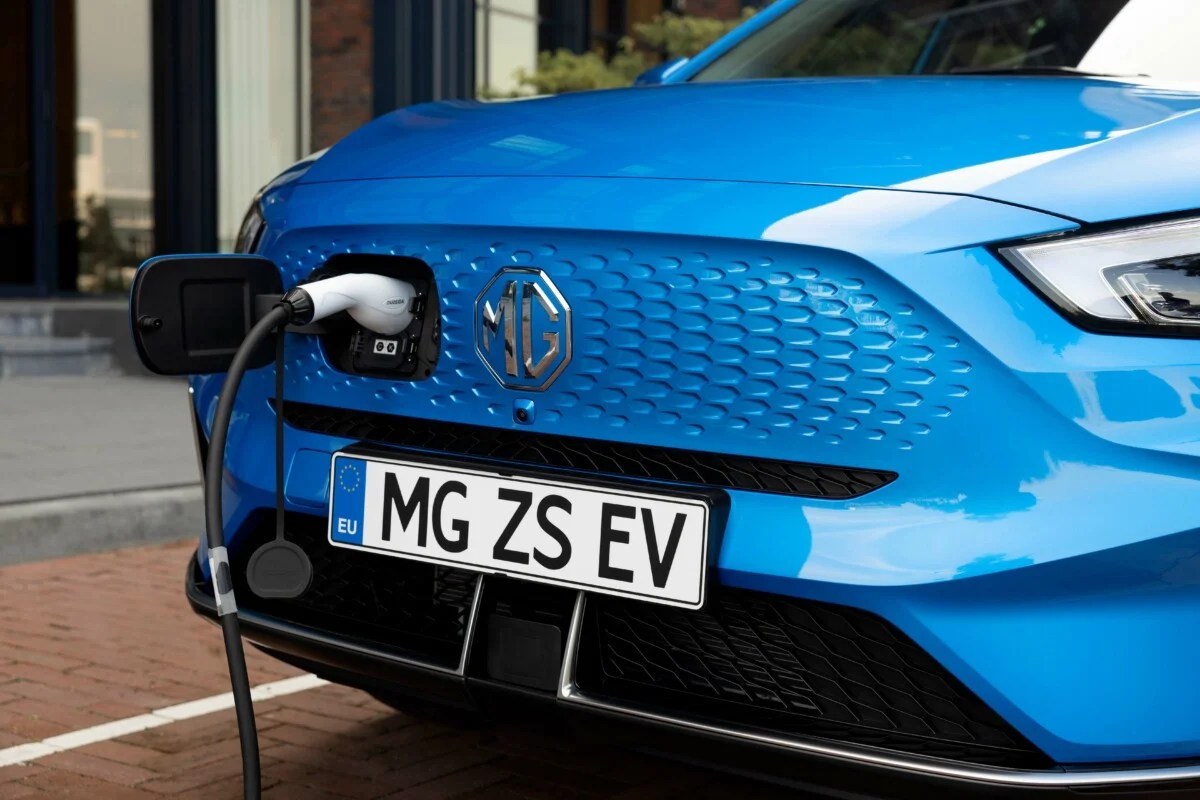 All these aids are intended to speed up and demonstrate the transition to the electric carit is possible to take the step while limiting expenses. Indeed, although electric vehicles are more expensive than their thermal equivalent in terms of purchase cost, the overall cost per kilometer is in most cases much lower, especially if we compare such powerful thermal vehicles, which will have a penalty important ecological. to purchase.
Conclusion
If the example of long journeys at the beginning of this file was to remind us that certain uses will be expensive, at the current price per kilowatt hour (0.17 euros), charging an electric vehicle at home, the cost per 100 kilometers will be less than 3.5 euros, which corresponds to less than two liters of fuel.
Thus, those for whom the current portrait of an electric vehicle in France would not be attractive enough, should not forget what is the thermal alternative available today. Although it's cheaper to buy, the overall balance of a thermal car is even more negative in all respects : maintenance costs, cost of use or even environmental impact are always much higher than those of an electric car.
---
To follow us, we invite you to download our app for Android and iOS. You can read our articles, files, and watch our latest YouTube videos.