By The Editorial Office · Photos by Laura B. · Posted on May 25, 2022 at 10:31 am
Let's go to Roland-Garros 2022, from May 16 to June 5, 2022! Three weeks to enjoy the best tennis players in the world in Porte d'Auteuil. We offer you a small overview of the current information and news to know the tournament!
Roland Garros is back for three weeks, until June 5, 2022an event not to be missed for lovers tennis ! This is an opportunity to find Paris and on your screens the best athletes in the world, at the Porte d'Auteuil, in the 16th district of the capital. Organized by the French Tennis Federation, Roland-Garros is one of four tournaments out there Grand Slamthe second of the year after the Australian Open, which this year crystallized strains, by the coronavirus and the obligation to be vaccinated.
Injured players, night, news, the 2022 edition of clay tournament the most inevitable seems full of events! This year, Roland-Garros offers "night session", every evening at 9 pm, from May 23 to June 1, to allow spectators to live an even more immersive experience. Amélie Mauresmo, who became director of the tournament in December 2021, also indicated that the parties would be at full calibera first since the beginning of the pandemic.
Roland-Garros 2022: the program and the news that await you this spring
Roland-Garros officially returns from Sunday, May 16 to June 5, 2022 for 3 weeks that promise to be more enjoyable. The opportunity to find the burning of world tennis at the Porte d'Auteuil in Paris, for The must-see event of the clay court season. So what to expect and what new features are planned for this 2022 edition? And we contest. [Lire la suite]
Discover the latest news information at the famous Paris tournament, to keep up to date!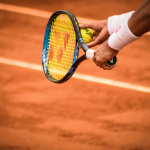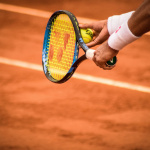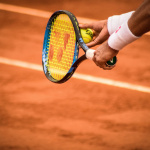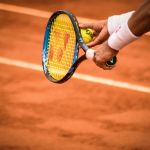 Roland-Garros: the match schedule to follow today Wednesday, May 25, 2022
It's the most anticipated tennis competition of the year: Roland Garros is back in Paris! After the qualifying matches, it's time for the tournament! Here is the schedule of today's matches. [Lire la suite]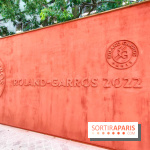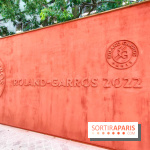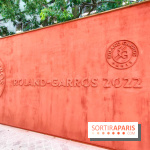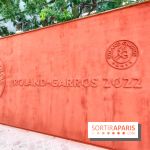 Roland-Garros: 6 facts and anecdotes to know about the French tennis tournament
Every summer for almost a century, Paris has become the world capital of tennis, with the Roland-Garros tournament. You may be following this competition enthusiastically, but do you know all about this event? Here is some information and anecdotes to show off in the evening. [Lire la suite]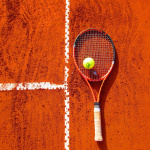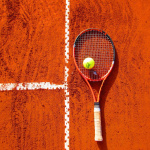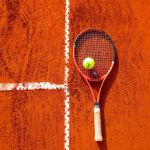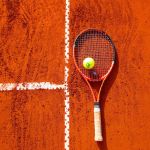 Roland-Garros 2022: How much do tennis tournament winners earn?
When the qualifying is over, the Roland-Garros tennis players have a chance to win the title with each stage passed, but also a growing check. How much are these amounts? [Lire la suite]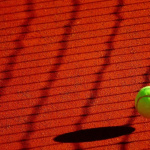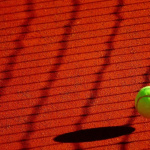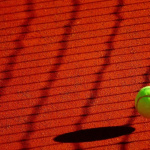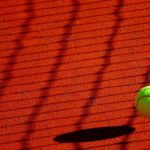 Roland-Garros 2022: on which channel to watch the matches live?
Roland-Garros 2022, here we go again! If you can't watch the matches on site, this year, the tournament matches will be shared between the different channels of France Télévisions and Prime Video, Amazon's streaming service. [Lire la suite]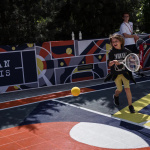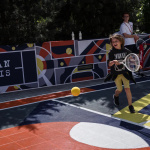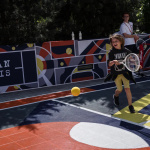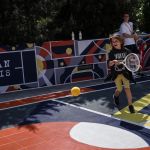 Roland-Garros 2022: Discover urban tennis at the Champs Elysees this Sunday
Want to discover tennis differently during Roland Garros? Following the qualifiers, the tournament begins this Sunday, May 22, 2022, a golden opportunity to try out all-day urban tennis on the Champs Elysées Avenue. [Lire la suite]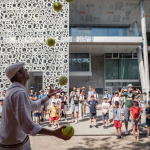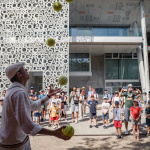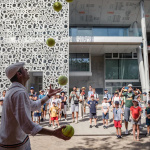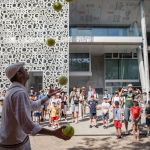 Roland-Garros 2022: solidarity matches and entertainment this Saturday for Children's Day
Roland-Garros Children's Day is an opportunity to take children inside the legendary Parisian tennis stadium, for sports activities and solidarity matches, this Saturday, May 21, 2022. [Lire la suite]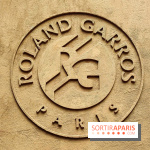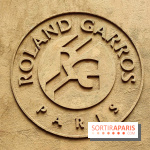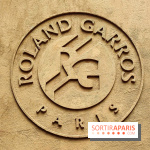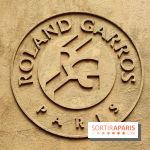 Roland-Garros 2022: entertainment and broadcast on a giant screen at the Atelier Renault
On the occasion of the 2022 edition of Roland-Garros, the Atelier Renault dels Camps Elisis enters tennis. Thus, the car showroom offers free entertainment from May 23 to June 3, 2022, including the broadcast of matches on a giant screen and a shuttle bus from the 1930s. [Lire la suite]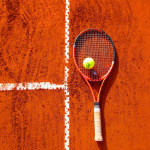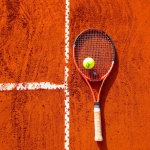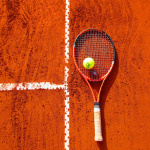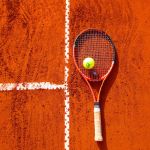 Roland-Garros: where to play tennis in Paris in the open field?
To enjoy the outdoors, nothing beats a good game of tennis! And to make your life easier, the editorial staff lists all the open land available near you in Paris, all year round! [Lire la suite]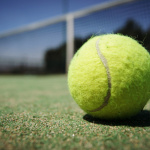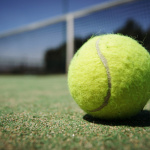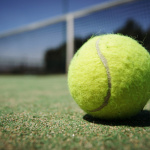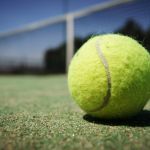 Roland-Garros: where to play tennis in Paris on an indoor court?
Want to hit a yellow ball during Roland Garros? In case of bad weather, it is very useful to know the indoor tennis courts, where you can play sheltered from rain, wind and storms! [Lire la suite]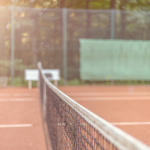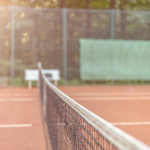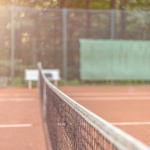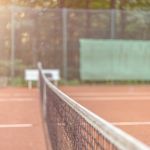 Roland-Garros: where to play tennis in Paris?
For both beginners and amateurs, the editorial staff lists all the tennis courts, clubs, associations and other municipal courts available in Paris, to come and hit the yellow ball, in the middle of Roland-Garros! [Lire la suite]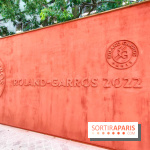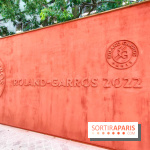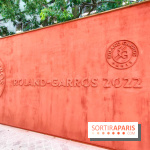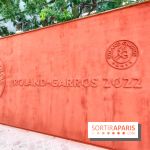 Roland-Garros 2022: Djokovic, Swiatek, Alcaraz, Christmas … who are the favorites this year?
Which player will win on June 4 at the Roland-Garros clay courts? Which player will lift the Musketeers Cup this year? For now, the suspense remains intact, but some are favorites. From the unbeatable Novak Djokovic to the young and dreaded Carlos Alcaraz, to the impressive Iga Swiatek and the indispensable Rafael Nadal … We discover them! [Lire la suite]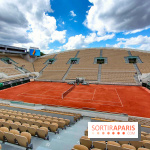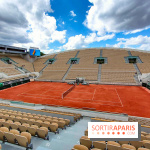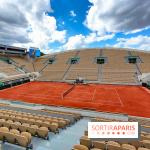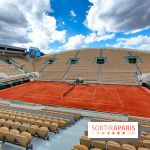 Roland-Garros 2022: here is the program of the electric evenings "DJ Set and Match"
This spring, electro music arrives at Roland-Garros for the "DJ Set and Match" evenings. In the program of this new electric Grand Slam before the match? Étienne de Crécy, Møme, Bon Entendeur or Yuskek cannot be missed from Monday 23 May to Wednesday 1 June 2022. [Lire la suite]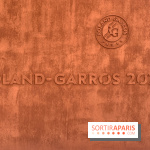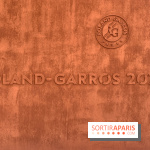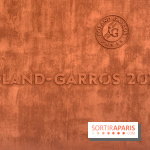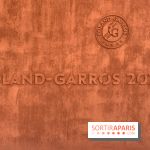 Roland-Garros: Gaël Monfils is retiring for this 2022 edition
Bad news for French tennis when the qualifiers for Roland-Garros started. Gaël Monfils, the French number 1, withdrew from the new edition of the French Grand Slam due to a problem with his right heel. [Lire la suite]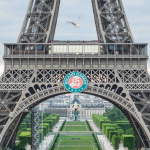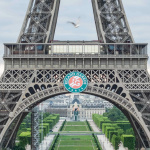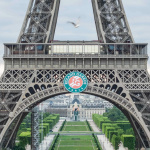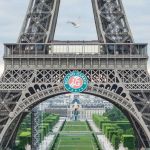 Roland-Garros 2022: traffic and parking bans during the tournament
This Monday, May 16, 2022, a new edition of Roland-Garros begins in Paris. The police prefecture has installed a traffic and parking system for the occasion in the 16th district of the capital. [Lire la suite]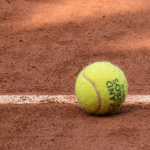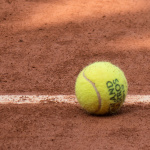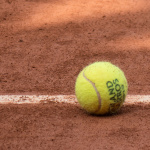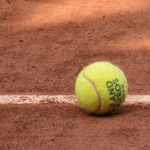 A guided tour behind the scenes of Roland-Garros with Cultival
Discover behind the scenes the legendary temple of tennis in Paris, the Roland-Garros stadium, from July 2, 2022! Cultival is aimed at yellow ball lovers by offering a guided tour behind the scenes of the site. [Lire la suite]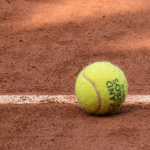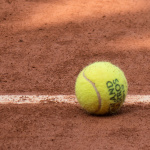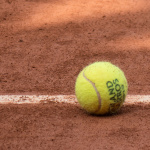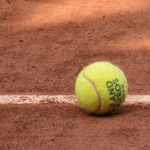 Unusual: Set up your office in Roland-Garros during the 2022 qualifications
Do you like working at Roland-Garros, not working for the tournament, but setting up your office not far from the tennis courts? This is what a great coworking specialist offers, with "Un bureau sur la terrebate", from May 16 to 20, 2022. During the Roland-Garros 2022 qualifying matches, you have the possibility to book a temporary office with a view to Suzanne. -Kenglen Court. [Lire la suite]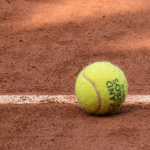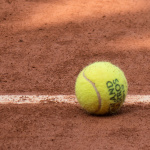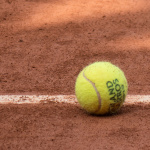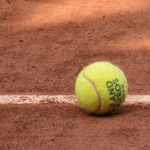 Roland-Garros: Amélie Mauresmo succeeds Guy Forget and becomes director of the tournament
She is the first woman to take over Roland-Garros. Former tennis champion Amélie Mauresmo has been named director of the Paris Grand Slam. She succeeds Guy Forget. [Lire la suite]