Le Moniteur Automobile / AutoGids asked visitors to their sites about the sharp rise in fuel prices. The online mini-survey, which received valid answers in 2015, reveals some changes in driving behavior and for the purchase of the next car with fuel prices.
8 out of 10 Belgians have adapted the use of their car since the sharp rise in fuel prices. The most recommended solution is to adapt your driving style to reduce fuel consumption (21.10%). The other two adjustments are the comparison of fuel prices at different stations (18.47%) and restricted car use (17.73%). However, drivers who use an electric car feel less worried. Only 41.49% have changed their habits. On the other hand, people who drive a diesel car are the most concerned, and generally the most affected, by the rising cost of diesel. 85.2% of them have adapted mobility by car as the price of fuel has reached or is approaching 2 € / l.
Geographical differences
The place of residence also influences the chosen solutions by drivers to reduce the impact of rising fuel costs. City dwellers favor a different driving style, a comparison of fuel prices, and less car use. People living in rural areas make the same decisions, but are proportionately more likely to limit their movements. In the suburbs, on the other hand, a majority admits that they have not changed their habits or behaviors. The fault of the lack of alternative?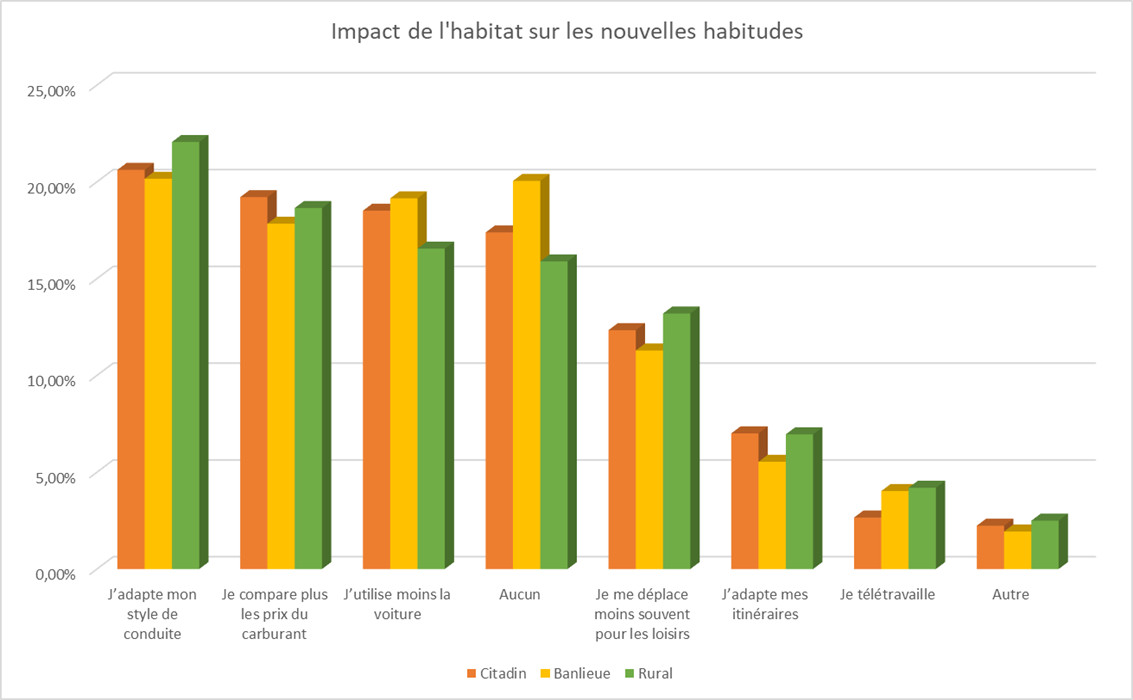 Going deeper, we see more marked inequalities:
Francophones and those who use CNG are the ones who adapt their itinerary the most. A change in behavior from the rising cost of fuel that does not make those who drive with electricity.
People who drive little (less than 10,000 km) or CNG use their car less. Not those who drive electrically.
People who adapt their driving style are mainly those who drive plug-in hybrids and diesel. Again, those who drive an electric car do not feel worried.
Comparing fuel prices is a concern especially for people driving a plug-in hybrid or diesel car. And not yet for those who run on electricity.
By dividing the results according to the language regime, francophones encourage the adaptation of itineraries and travel less frequently for leisure. In contrast, Dutch speakers have opted for fewer car trips for leisure and the telework solution.
Buying a car
26.51% of people who responded to the Mini Monitor / AutoGids online mini-survey said that the price of fuel will not change anything when choosing their next car. However, this proportion reaches 31.43% for those who run on gasoline. It is among urbanites and those living in the suburbs that we find more people who admit that they do not intend to change their buying prospects, 32.32% and 31.54% respectively. 25.79% of respondents say they will wait a little longer before changing cars. It is especially among the rural population where this solution is the most recommended (33.94%).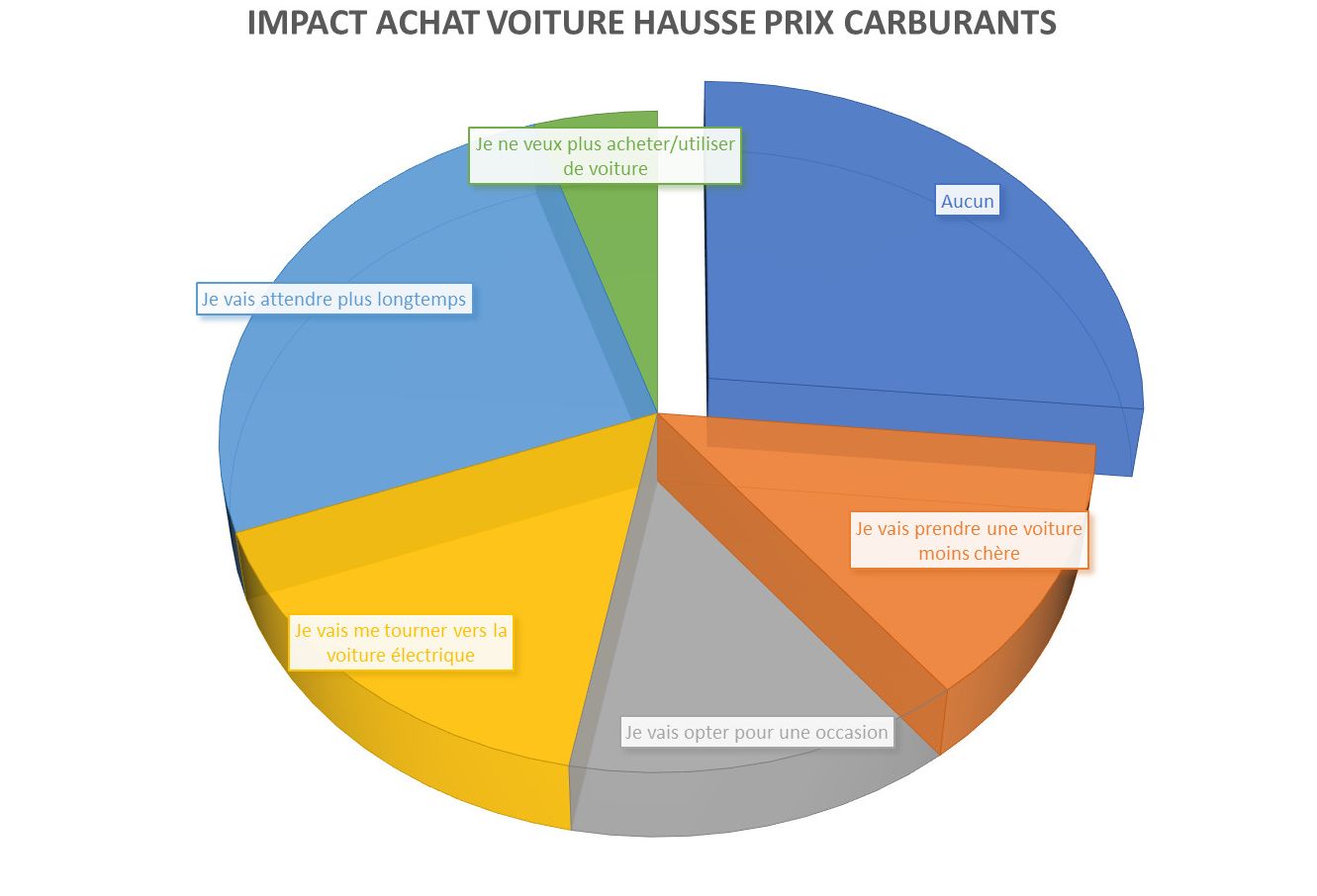 16.28% of respondents plan to use an electric car, an option favored by suburban residents (21.35%). Keep in mind that 64.91% of people who currently drive an electric car say they want to use a used car for the next purchase! The option to buy second hand is the most mentioned by the inhabitants of the city (17.56%). Who are also the most likely to choose a cheaper future car (17.05%).