The new Opel Astra changes completely, both in terms of style and level of equipment and even driving pleasure. It thus becomes a serious competitor to the star models in the compact car segment.
This 6i generation of the Opel Astra, a model marketed since 1991, no longer has anything to do with its predecessors. And although the manufacturer claims that it was developed in Germany, it uses organs from its parent company, the Stellantis group, which owns 14 brands around the world, including Alfa-Romeo, Citroën, DS, Fiat, Opel and Peugeot. So, of course, we have in common with the Peugeot 308 or 3008, Citroën C4 or C5X and even DS4, either the platform or the engines. For Opel, the new Astra is a new step towards its new positioning that aims to be more premium. And the result is quite convincing thanks to a high level of equipment and the new stylistic code.
Quality of life on board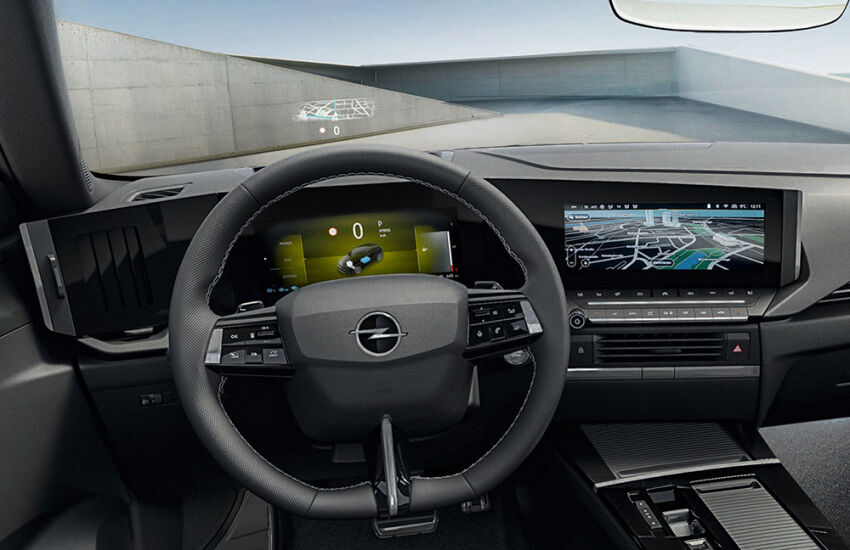 Pleasantly surprised by the dynamic style of the new Opel Astra, we were equally surprised when we got on board. The design of the dashboard and, above all, the huge slab (called Pure Panel) designed in one piece and integrating the two 10-inch screens certainly have a lot to do with it. But on closer inspection, we were a little disappointed, because unlike what we find in the Mercedes A-Class for example, it is not a glass slab that integrates the screens but a simple cover that covers them, a bit like a photo. March. However, it is necessary to recognize a very fine achievement and this detail also gives a very high technological level to the car. For the most resistant to all technology, Opel has decided to keep several traditional controls under the center screen that allow you to manage air conditioning, radio or access specific menus with a single click. There is a third solution: the voice control to be activated by a "Hey Opel", quite effective, which allows you to manage the temperature, navigation or phone. All this without getting your hands off the wheel. In general, the driving position is therefore ergonomic and easy to handle.
Manufacturing quality is one step ahead of the previous versions of 2016 and 2019 to reach an excellent level. The materials used are of good quality and padded as desired, ensuring a very serene atmosphere. Front passengers will appreciate the AGR seats (certified by a German back health association) which are very comfortable and offer excellent support in all circumstances. Please note that they are only standard from 3i Level of elegance. And again, these would mean that you have to spend for these processes. The passenger will only be affected by the high-end Ultimate version.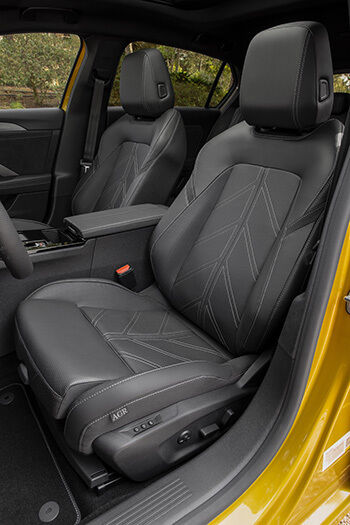 The room is very good at the front, but lacks volume at the back. Worse still, due to the sinking line, access to the rear seats can be tricky for seniors who will need to be very careful when boarding to avoid bumping into each other. And once installed, they will find a lack of legroom. We also regret a low roof protection that can upset the older ones. The trunk is in the middle category with a volume of 422 to 1,339 liters. It is a little less for the plug-in hybrid, which only offers between 352 and 1,268 liters of charge, due to the presence of batteries located partly under the trunk.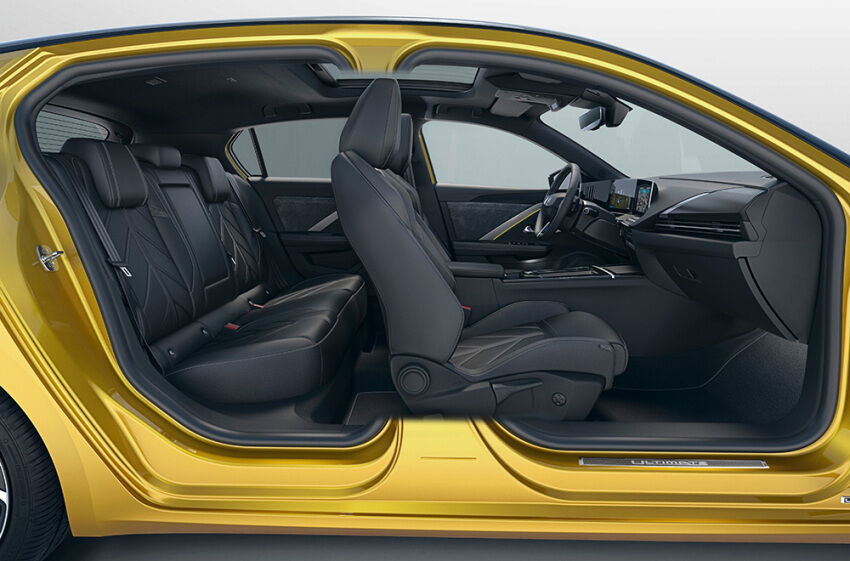 Driving
Under the hood of the Astra you can find a wide range of engines: gasoline, diesel and plug-in hybrid. Please note that in 2023 a 100% electric version should appear. We drive the plug-in hybrid version equipped with a 4-cylinder gasoline engine with 1.6 l displacement for a power of 150 hp associated with an electric motor of 110 hp, which gives a cumulative power of 180 hp. Starting with a full battery, we were able to travel 48 km in 100% electric mode on urban and national roads and then, after a journey of 150 km, our fuel consumption was set at a very respectable 4.2 l / 100 km. It should be noted that we have strived to adopt an almost perfect ecological driving. This still allowed us to evaluate the approval of the engine and its reminders a bit slow. Needless to say, the Astra is more focused on comfort than pure performance. The suspensions, very efficient, effectively ensure a high level of comfort, which allows you to plan long trips.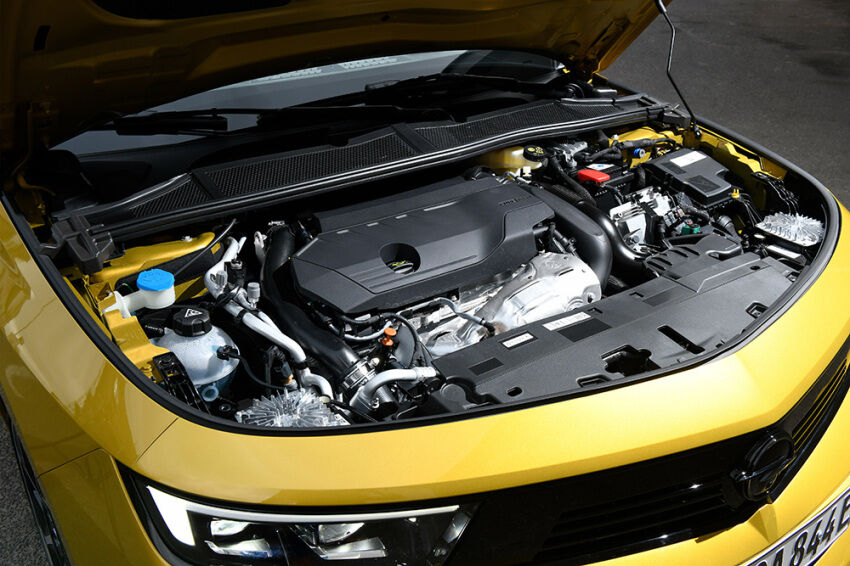 On the road, we were a little disappointed by the direction, which lacks firmness and does not always offer good feelings. Similarly, braking is a bit odd and you have to press the pedal hard to get a decent deceleration. We also have another complaint with the lane keeping system which we thought was a little too fast. On winding roads, the latter makes small, very incisive turns of the steering wheel that degrade driving pleasure. Therefore, if the adaptive cruise control is not activated (level 2 autonomous driving), it is better to deactivate the system, it will be much more pleasant for the driver and passengers.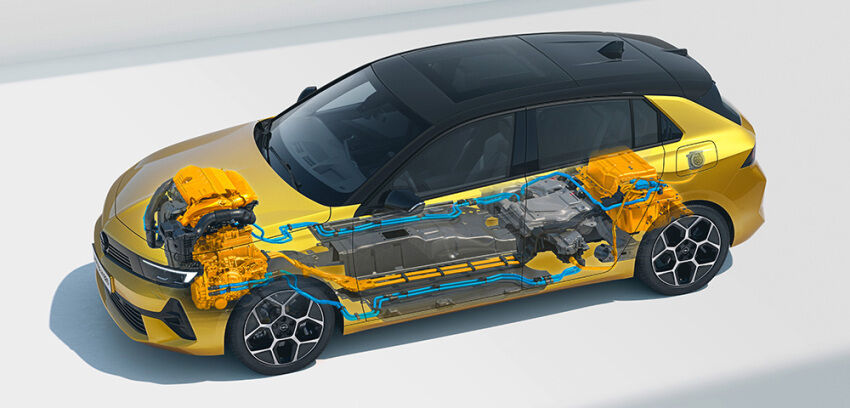 Security
The Astra is taking a big step forward in this area and is getting the best of it today. For example, equipped with a camera and a sonar, it is able to detect all obstacles in front (pedestrians, cyclists, cars), day and night and up to 140 km / h. Includes basic lane departure warning (with steering wheel in case of drift), automatic emergency braking, speed limit information, top-level driver alert, cruise control, automatic lights, or automatic lighting of road headlights. The highest level also receives the adaptive IntelliLux LED headlights: consisting of 168 LEDs per lens, so that 336 in total, this system automatically manages the shape but also the range and light intensity of the headlight beam.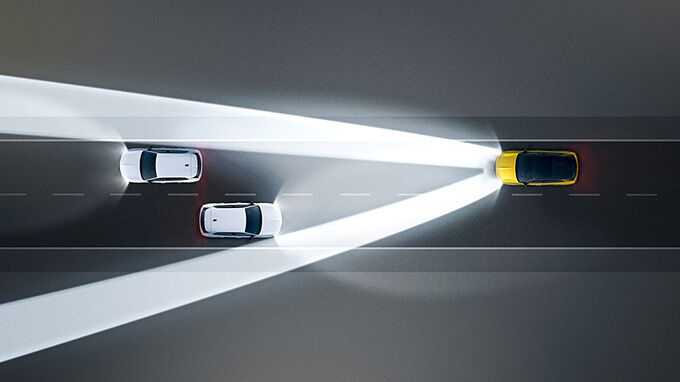 The Opel Astra in a nutshell
The new Opel Astra is making significant progress in every aspect and has nothing to be ashamed of. It even becomes a great alternative to other compacts that are often offered at higher prices and sometimes less well equipped. If the basic model, called Astra, is offered from € 25,050, it is not the best example. To have a well-equipped Astra, you will need to opt for at least the mid-range Elegance finish. In this case, the price is € 28,700 and even € 38,250 for the rechargeable hybrid. It is a little less than its cousin the Peugeot 308 Hybrid which is priced at € 39,850 in Shine finish (equipped with the same mechanics).
The +
Manufacturing quality
Equipment level
Style
Driving comfort
The –
Rear seat access
Trunk volume in plug-in hybrid
Brake control