An article written by: Célia Grandam, Pierre Gachod, Hugo Haye, Guillaume Froment, Matthieu Demange (M1 CCST / UGA)
---
On Thursday, March 31, 2022, at the Maison des Sciences de l'Homme Alpes, the second session of the seminar "Science, fiction, mediation" on the topic "Unbalanced climate & compromised fiction" took place. On that day, we look to the future, "2122: A Land Without Ice?"
Watch the pictures of the session in the following video:
---
Please log back in

Marion Sabourdy introduced the meeting. It is because of the evidence of ice melting that it often embodies global warming. Polar ice is a long way from Western societies, and yet who doesn't have a picture of what it's like? Ice cream is used as a media object, but does its physical distance still make it possible to feel worried? Couldn't fiction, through emotional bias, play this role better? But what is the reality of ice melting? These are all questions that guests tried to answer.
---
Presentation of the guests

Clara Burgard, polar climatologist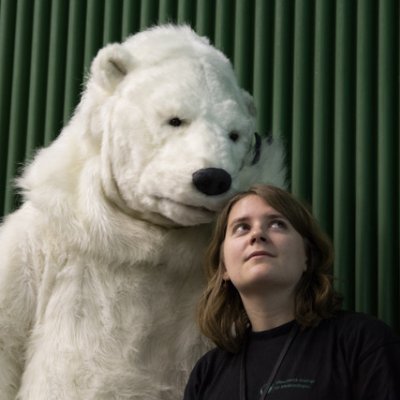 Clara Burgard was born in Alsace. Near Germany, he trained in geophysics, meteorology and especially in the polar climate. Interested in the evolution of ice in the Arctic Circle in climate models, her research focuses on the interactions between the Antarctic ice sheet and the ocean. He brings his work to the Institute of Geosciences and the Environment in Grenoble.
Alongside her research, she is interested in how to communicate science to various audiences. In particular, it was:
– Editor-in-Chief of the blog EGU Cryosphere, a blog dedicated to communicating everything related to ice, from crystals to glaciers.
– Co-developer of a role-playing game about melting Arctic sea ice "Cold Cooperation"
– member of Twitter's editorial team the Max Planck Institute for Meteorology and at the Hamburger Nacht des Wissens, "The Night of Knowledge" during which experiments, conferences and workshops for adults and children are presented.
These outreach actions have also earned him several distinctions, as evidenced by his investment in these activities.
Jean Krug, science fiction author, polar expedition guide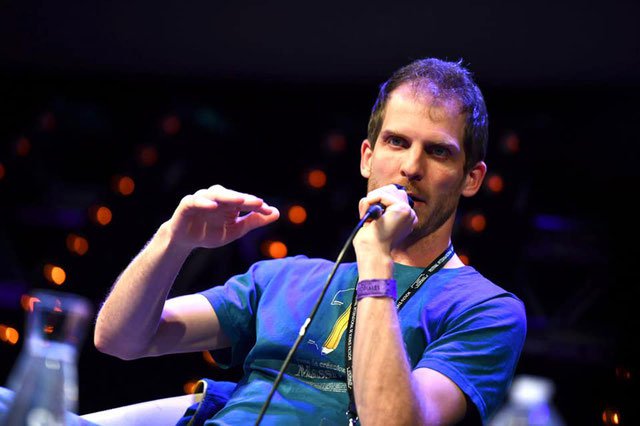 Originally from Strasbourg, Jean Krug had a career as a science student which led him to a doctorate in Glaciology, obtained in Grenoble. Among other activities, he participates in conferences during major cruises, traveling from the icy lands of Alaska to those of Antarctica via Greenland. Passionate about science fiction literature, with authors such as Isaac Asimov and Dan Simmons as references, he was long immersed in these stories. It was probably this attraction to literature that led him to begin writing.
In 2021 he published his first novel with Critic editions: The Song of Ice Cream, where the story takes place on an icy planet. He has since written The movement of cometsi Your Gray.
---
Ice, object of mediation and fiction

The first part of the seminar focused on ice as a fictional object, its connection to guests, and its role in climate change. According to Clara Burgard, climate change is gradual. In 100 years, the snow will have continued to disappear, but it will remain present in the dust. Alpine glaciers would be the most endangered for the next century.
Jean Krug talks about permafrost, a permanent soil sensitive to climate change. Add:
Permafrost is also an important part of the cryosphere.[…] In a warming context, it will re-emit all the organic matter, and therefore the greenhouse gases.
This ice cream, however, has a connection with the guests. Clara Burgard speaks on the subject:
My job is more in front of the computer, so I'm not often on the ice, but during my studies I was on an Arctic island. […] I'm always happy to be outside and in the evening to be able to come home warm (River). But it still fascinates me.
He adds that during a mission in the Arctic, the snow was absent for a while, which allowed the observation of a commonly hidden ecosystem. It is a contrast that marked her a lot.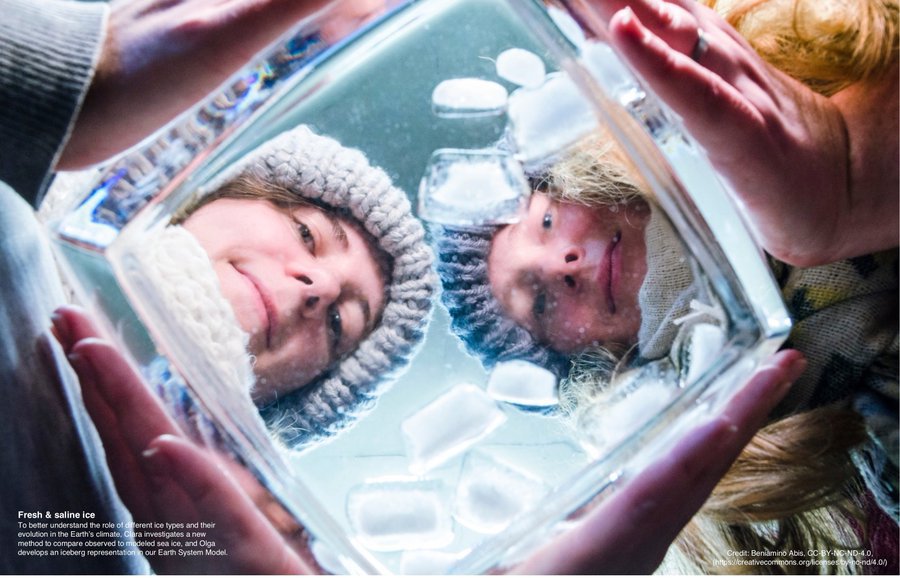 Jean Krug compares his bond with ice to a similar relationship with Claude Lorius, a French glaciologist. The desire to spend the winter motivated him to come to a glaciology laboratory. It is a fascination and an adventure that is associated with a "dust virus" (term of the explorer Jean-Baptiste Charcot).
When you look at the snow inside The next day, she doesn't necessarily have the nice role. However, it would not be advisable to reduce the place of ice to fiction to this example. There are many prominent media outlets that include ice cream.
Clara Burgard evokes the stories of her childhood. What still interests him today are the problems surrounding the ice. The context in which it is spoken and its link with climate change. The ice can also be found in the media works he has created. In particular, blogs and videos, where interaction with the public is limited. However, it details a role-playing game created with high school students. The ice serves as a pretext for addressing issues, in particular policy, on climate change.
Jean Krug says he's into video games World of Warcraft that the ice marked him especially. Some scenes in this virtual world fascinated the author and contributed to his love of ice cream. A love we find in his novel The song of ice cream, where certain elements are inspired by his thesis work. She also joins Clara Burgard on the relevance of role-playing as a means of questioning herself. The ice is, according to Jean Krug, an excellent gateway to take an interest in the climate and the geopolitical problems associated with it.
---
From incarnation to activism

It was during the second part of this seminar that we raised the question of the place of artists and researchers in the fight against climate change. We began this conversation by evoking the first memories of the climate emergency.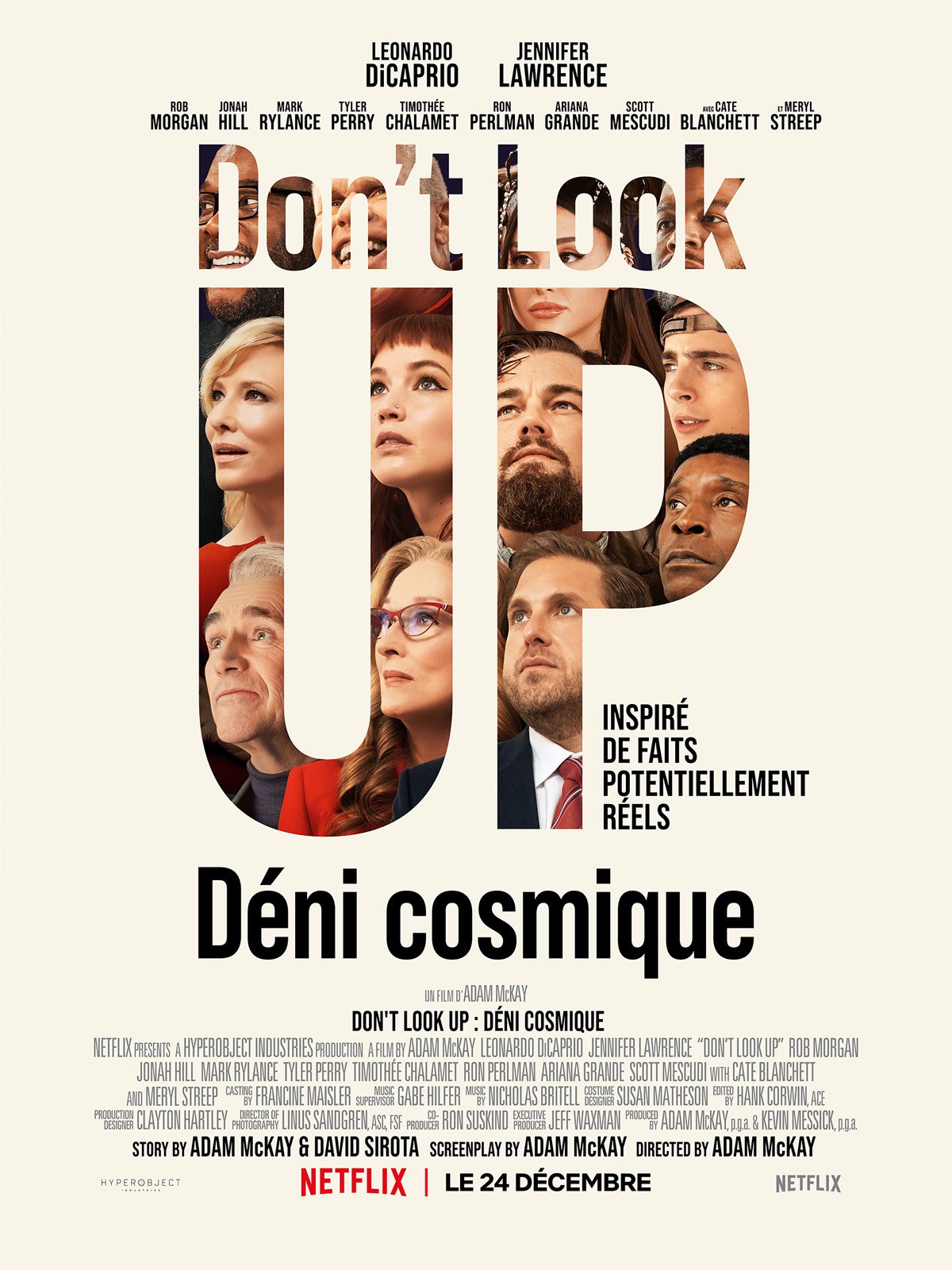 Documentaries are still essential when it comes to climate issues for Jean Krug. The research and thesis subjects have allowed Clara Burgard to deepen her knowledge of the climate. A subject that is only touched upon during the studies of both.
Another vehicle for awareness is still films like "An inconvenient truth ""2001"or even more recently"Don't look up"But they have their flaws. In fact, our two guests indicate physical and temporal distances. These films play on the catastrophic aspect of climate change in order to open the eyes of the public and make them act, but it is difficult for the public to relate to the problems that are taking place in other countries or in the future.
Our two guests therefore propose, in order to obtain better results, to present the climate-related issues that will concern them directly, both in their country and in the coming decades. Jean Krug also talks about the mistakes made in these films:
Yes, this movie ["Une vérité qui dérange"] it's completely in the cabbage and everything there is needs to be corrected, but it's still an interesting lever to talk about the weather.
Sometimes fiction doesn't even have to deal with climate change. Jean Krug's book, for example, deals with a resource war over a solar system. Many readers have seen in these writings a subtext dealing with climate issues. Indeed, one of the specifics of science fiction is to talk about current issues with a futuristic or at least foreign environment. It is in these stories that the reader can ask the question, "What does this say about the society in which I live?"
It is even a duty, according to Jean Krug, of researchers, authors, to make known to the public, SF stories or scientific facts, so that they can form their own opinion.
---
References

Session Twitter threads:
Articles from other seminar sessions:
Books:
Video game :
Movies:
Personalities:
Documents:
---
Illustration credits
Ice Body Formation – Andrea Schettino (Free Use), Master CCST / UGA, Clara Burgard, Jean Krug, Benamino Abis, Jean Krug, Netflix, Jean Krug