According to several telecommunications experts, important links to the fiber optic network have been cut. This can affect home internet connections in different parts of France. The clue to a malicious act is possible.
On the night of April 26-27, a major problem affecting network infrastructure in France alerted several industry experts. Specifically, the fixed (fiber) Internet of several people across the country runs the risk of being cut off or severely affected for an indefinite period. Orange, Bouygues Télécom, SFR or Free … all operators are affected.
What happened ? Rushed conclusions should be avoided, but some information already shared allows us to understand a little better where the problem comes from.
Fiber cables cut a priori
At 5:34 am, Aurélien Poret, Ikoula's infrastructure and network manager, shared a tweet mentioning a double fiber cut that occurred 10 minutes apart. He explains that the Burgundy-Franche-Comté region " it is completely isolated and the normally guaranteed recovery times will be exceeded.
Double fiber cut. East and South (2 different operators for me) lost 10 minutes difference. The BFC board is completely insulated. According to a friend of a national INFRA operator, large bills. GTRs will be exceeded.

– Poret Aurélien (@aporet) April 27, 2022
The same story by Alexandre Corso, manager of the company F5, especially specialized in network optimization.
6 links to Paris … Very good work @ F5 by the team on redundancy @pymaunier @rmaunier @benjamin_collet no impact!
– April 27 01: 23: 08.292
– April 27 01: 40: 41.078
– April 27 01: 41: 14.072
– April 27 01: 42: 06.272
– April 27 03:17:37,404
– April 27 03: 18: 08.806

– Alexandre Corso (@CorsoAlexandre) April 27, 2022
This evokes six links cut in Paris on April 27 between 1:23 and 3:18. Finally, Nicolas 'GaLaK', a telecommunications and networking engineer recognized for the reliability of his information on Twitter, also shares some messages on the subject.
Point #cequelonsay : around 3:20, 3:40, and 5:20, the cables of several long-distance fiber networks were partially cut. From Paris to Strasbourg, Lyon and Lille. https://t.co/fTqAzxk8Kb

– Nicholas 'GaLaK' (@_GaLaK_) April 27, 2022
According to your information,around 3:20 a.m., 3:40 a.m., and 5:20 p.m., the cables of several long-distance fiber networks were partially cut. From Paris to Strasbourg, Lyon and Lille.In other words, if you are in one of these three cities and your internet connection at home is faltering, you are likely to be affected by the problem described here. It remains to be seen how many other geographical areas are affected. In addition, interventions to restore the lines are likely to last, as the cut wires will need to be replaced.
A malicious act?
"We are talking about several cables from various operators in various infrastructures distant from several tens of km cut», Nicolas 'GaLaK' underlines in another message. Some fear, therefore, an operation carried out by malicious and well-coordinated people. That said, it still seems too early to know if this assumption is true.
We contacted Nicolas 'GaLaK' to find out more. He made it clear to us that he had no more information to provide than the one he has already publicly shared on Twitter.
At the same time, Nicolas Guillaume, head of the Netalis operator – which specializes in solutions dedicated to professionals – confirms that there is an impact on the network. While you're happy with your team's responsiveness to keep your business afloat (up to 90% in the latest news), it's committed to doing just that. "all necessary legal action to find the perpetrators of malicious acts".
After the incident (still ongoing), we @netalisfr Obviously, with our advice, we will take all necessary legal action, together with our partners, to find the culprits of malicious acts (one confirmed in a provider).

– Nicolas Guillaume (@nguillam) April 27, 2022
The manager specifies that a malicious act has already been confirmed in an access provider. Case to follow. Meanwhile, in DownDetector, we can see that Orange, Bouygues Telecom, SFR and Free appear on the front lines of the home page. A test that seems to have several users in trouble.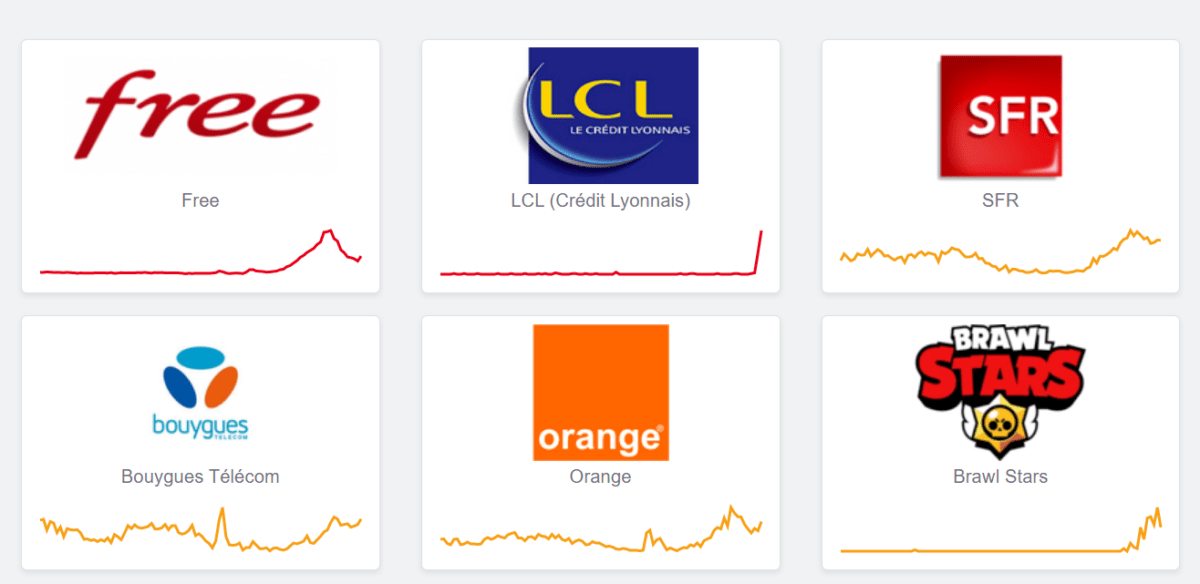 It should be noted, however, that Free is facing network issues that seem specific to it this Wednesday, April 27, 2022.

Fibre, Câble
RED box Fibre
5 jours
Débit jusqu'à 1 Gb/s
Sans Player TV
Téléphonie vers 100 destinations

Fibre
Bbox must Fibre
1 mois
Débit jusqu'à 1 Gb/s
180 chaînes de TV incluses
Téléphonie vers 110 destinations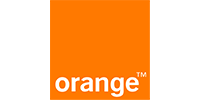 Fiber
Orange Livebox Max Fiber
1 month
Flow to 2 Gbps
140 TV channels included
Telephony to 110 destinations
All internet boxes
---
To follow us, we invite you to download our application for Android and iOS. You can read our articles, files, and watch our latest YouTube videos.