There are many ways to make your garden safe and fun for your dog. As you can see in these photos.
Dogs need to exercise daily, some even several times a day. Therefore, a garden turns out to be an advantage for our 4-legged friends. In order for the animal to enjoy it safely, certain ideas have been demonstrated.
Here are 10 great ideas for organizing your garden in a way that suits your dog.
1. Eliminate the risks of intoxication and contamination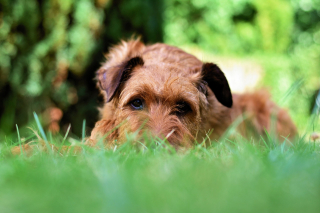 A garden can contain several toxic products that a dog could ingest at the risk of falling ill. Pesticides, insecticides and other cocoa coverings pose a danger to the animal. Cocoa mulch has the same components as chocolate is forbidden for dogs, ingestion can cause tachycardia, severe digestive disorders and even the death of the dog. The compost may contain fungi and mold that can make the animal sick if ingested. Therefore, it is best to make sure that the dog's access area to the garden does not contain these substances.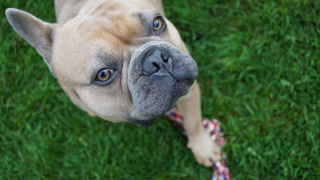 If you can't play with your dog all day, some accessories can keep him busy and entertaining without asking for your participation. Stakes can be hung on the ground to which chew toys can be attached, which will delight your dog.
3. Practice water activities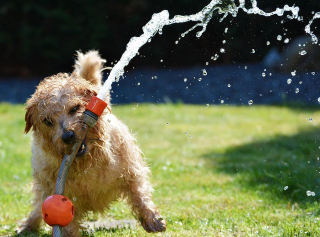 Activities are what help the dog to use his senses and keep them stimulated. With the arrival of heat, water activities can be a great idea. A swimming pool, a basin or just a hose can do good to the animal while it cools it. Taking care, of course, not to waste this precious resource. If your dog is not comfortable with the water, it is best not to force it and look for other activities.
4. Playgrounds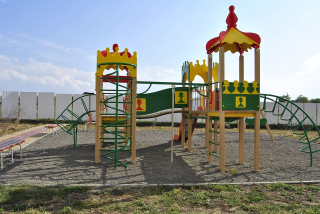 Dogs love playgrounds and slides. Therefore, you can install a playground suitable for dogs in your garden. Or even design an agility track made of obstacles to make your dog a great athlete.
5. Sands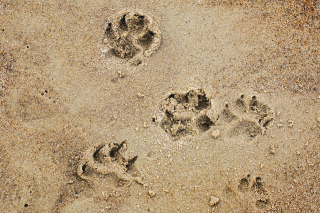 Digging is instinctive in dogs. It does not always suit its owners when the animal digs where it should not be. Therefore, a sandbox satisfies your desire to dig. You can start with a demonstration by digging with your hands or burying a ball in the sand, the animal will quickly understand what is happening.
6. Areas for dogs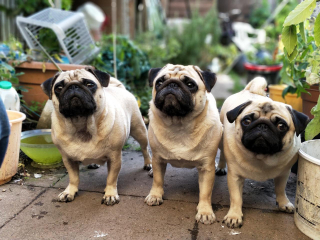 Toys and dog debris surrounding the yard can upset some homeowners. As a solution, they can choose to reserve an area for the dog and block access to the rest of the garden. That doesn't mean you have to be caged, locked up, or frustrated. Therefore, it will be necessary to find the provision that suits both the owners and the animal. You can also teach the dog to defecate in a specific corner of the garden and reserve the rest of the play area.
7. Choose plants that are safe for your dog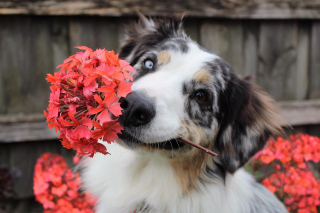 Decorating your garden can be detrimental to your dog if you do not distinguish between toxic and harmless plants. In addition, it is advisable to enrich your garden with harmless plants in order to encourage the dog to explore and smell its scents. This is part of the animal's instinct and contributes to its psychological well-being.
8. Introduce signaling areas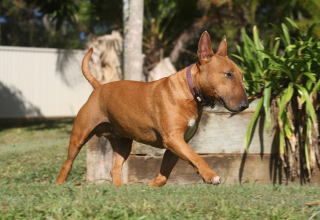 Dogs show their way by marking mailboxes, statues, walls and other stones they encounter during their walks. We can think, then, of arranging in his garden various elements that the dog could mark with pride.
9. Organize a shaded area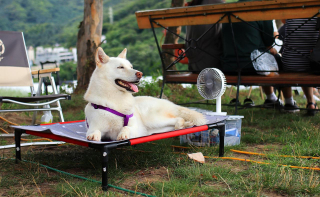 READ ALSO: Labrador helps seriously ill owner regain confidence and become a skilled archer
With the arrival of the heat of spring and summer, it is best to have a shaded area in the garden to protect your pet from sunburn.
10. Install a window through the fence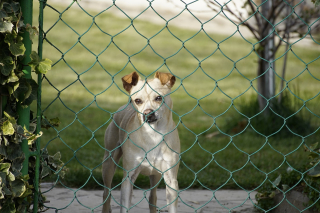 Fences that obstruct your view are a good idea if you have a dog barking every time someone walks down the street. For the curious but calm, we can offer a small window that will allow them to point the tip of their snout out when they feel like it.