Updated on 4/25/2022 at 6:26 AM

Posted on 4/25/2022 at 6:25 AM
A car dares them in the middle of Paris, the police open fire: two dead

Per AFP


4/25 at 6:25 AM

Updated 4/25 at 6:26 AM

Police in riot gear stormed a rally on Friday, removing hundreds of protesters by truck. Police in riot gear stormed a rally on Friday, removing hundreds of protesters by truck.

The events took place shortly before midnight, a few hours after the re-election of President Emmanuel Macron in the Fields of Mars, without any link being established at this stage with this political event.
They took place on the Pont-Neuf, the oldest in the capital, which crosses the Seine and is located at the tip of the Ile de la Cité.
According to the first elements collected, according to a police source, the vehicle was moving in the wrong direction when the police wanted to control it.
The occupants of the vehicle then reportedly collided with officers who used their weapon, killing two people and injuring one, the same source said.
Paris prosecutor Laure Beccuau arrived at the scene around 1:30 a.m. before leaving an hour later, an AFP reporter said.
An important police force has been deployed in the area. In the light of the lanterns and under the streetlights, on the bridge dominated by the equestrian statue of Henry IV, the scientific police were occupied around two bodies on the ground, covered with white sheets, located near the vehicle, one in one sidewalk and the other on the road.
The vehicle is a dark-colored Volkswagen Polo, registered in Paris, according to an AFP photographer.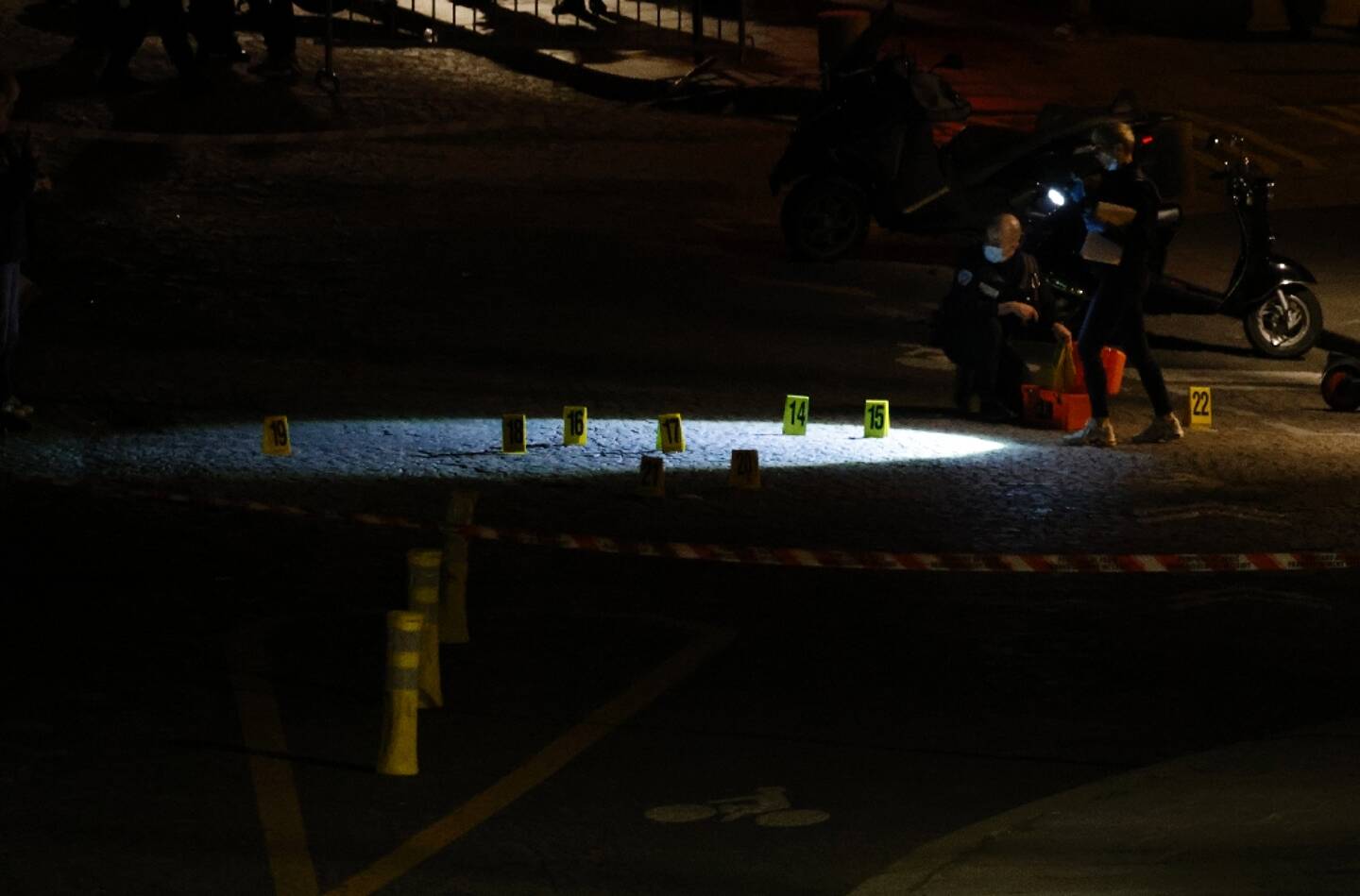 The investigation has been entrusted to the 1st district of the judicial police for "attempted murder of persons with public authority," the Paris prosecutor's office said.
An Egyptian tourist named El Sammak told AFP he was on the terrace of the Hôtel du Cheval Blanc overlooking the Seine, at the top of the Samaritaine department store, when the incident took place: "I heard (fire) four bullets. When I looked, I saw a man running ten to fifteen meters. Then he collapsed. Apparently he was not the driver, he was a passenger."
Maxime Guedon, a 24-year-old student, was walking out of a restaurant with a friend when he heard gunshots. "We went for a walk. Then we heard gunshots. We thought they were firecrackers. In fact, it turns out it was worse than that."He said.
Another witness, on condition of anonymity, testified that he first heard two shots in a row.
The General Inspectorate of the National Police (IGPN, "Police des polices") was confiscated, a police source said. This is the case as soon as a police officer uses his weapon.
nicematin.com

Various facts

A car dares them in the middle of Paris, the police open fire: two dead