A kitten found on a farm won the hearts of the people with its unwavering desire to live a happy life.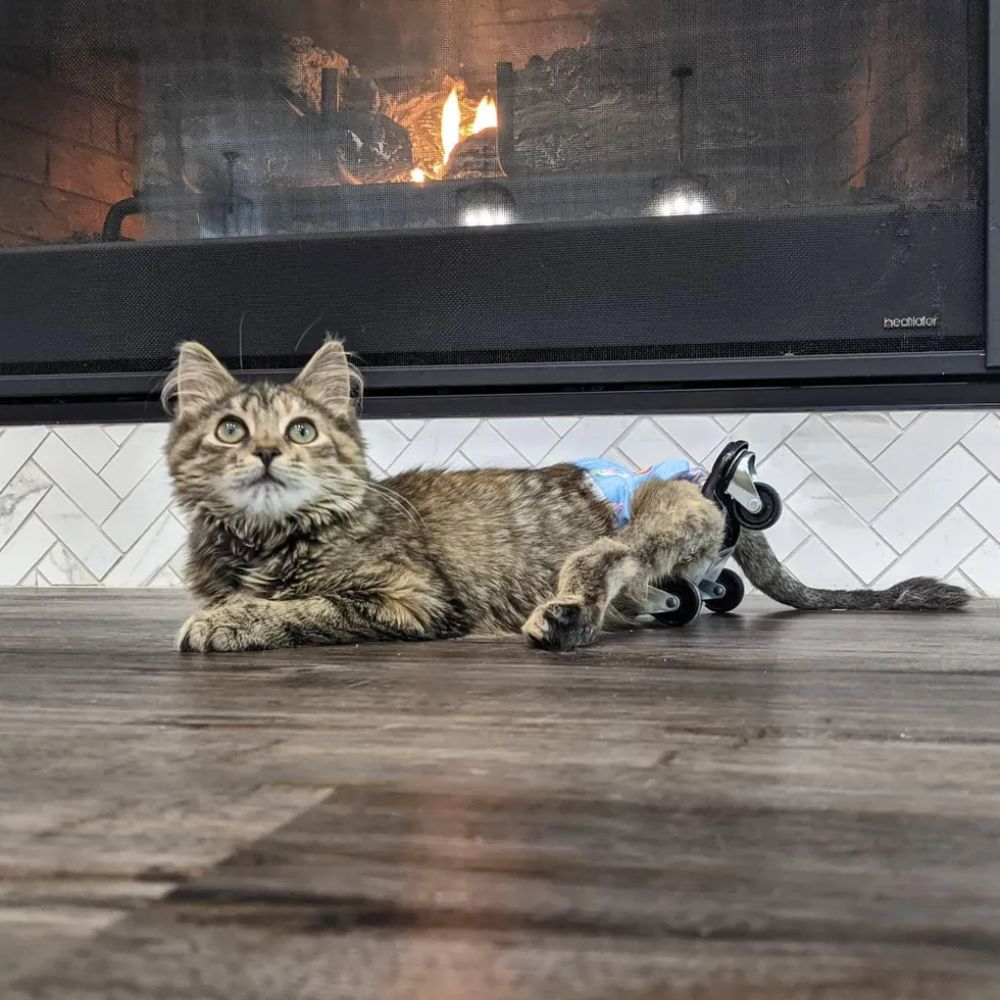 Credit: FosterBabyCats
See also
Merida, a very young tabby female, was 2.5 months old when she was found on a farm and desperately needed help. Fortunately, Jillian, the founder of FosterBabyCats (in Columbus, Ohio), rushed to rescue her. The kitten had suffered a spinal injury, probably from being trampled by a large farm animal, and was then unable to move its paralyzed hind legs. Jillian immediately took him to a specialist at an emergency veterinary hospital, where he was told that nothing could be done to save her.
But still, Jillian wanted to try everything to give Merida a chance. And while he was looking for ways to help the young cat, he enlisted the help of Dr. Jackie Holdsworth, a surgeon and neonatologist. "He contacted us, offered us advice and sent us lots of supplies to help us take care of Merida." Jillian told our American colleagues about Love Meow.
The little tabby cat, named after the character from the Disney movie 'Brave', was determined to lead a happy life as a cat despite the great difficulties involved in his major disability. As soon as Merida regained her strength, she regained her zest for life. She started jogging and chasing resident cats, most of which were taller than her. He didn't think he was any different and wanted to be the most playful cat in the shelter.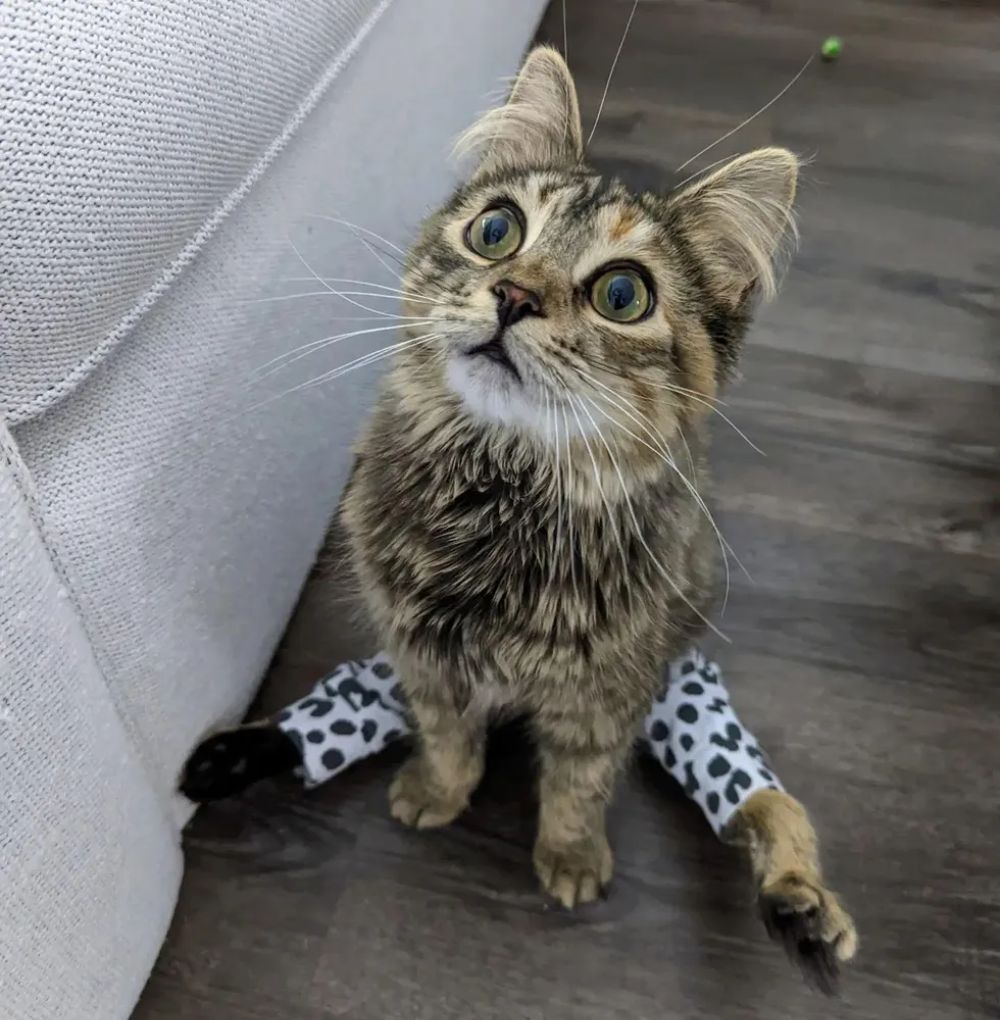 Credit: FosterBabyCats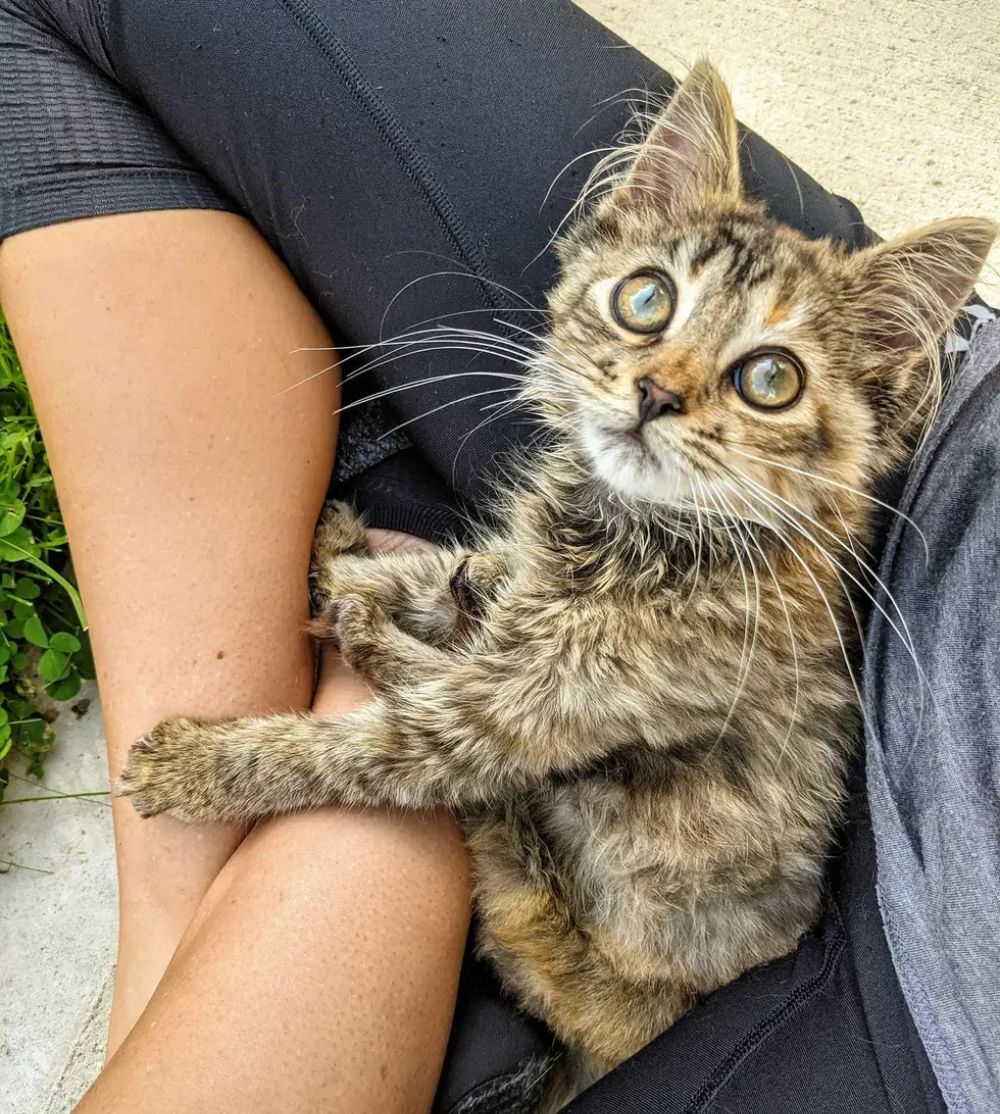 Credit: FosterBabyCats
"The first time he decided to play with the other cats, he also showed me how tenacious a fighter she would be. He may only have two fully functioning legs, but he is still moving. " he confided in Jillian. During the following months, Mérida underwent a series of treatments and therapies to improve her mobility. When he got on wheels, he showed incredible energy. It turned into a small tornado that swirled around the house as if nothing had happened. When she discovered the ball game, she became obsessed, sweeping toys like a pro.
"One of the reasons wheels work so well for Merida is that she can do anything she can do without wheels. She can turn, stretch, stretch, climb, squeeze between cats, and so on. "They don't stop him from moving at all." writes Jillian. When the Merida is not on its wheels, it transforms into an incredible climber, conquering any peak where it puts its feet.
His rescuer added: "She continues to make life a game. Every day is a new adventure, and I'm just here to help her live her life to the fullest. She's my first paraplegic cat and I've relied heavily on the many vets to guide her. "It was around the age of nine months that I realized that I was fully capable of keeping her happy and taking good care of her." shared Jillian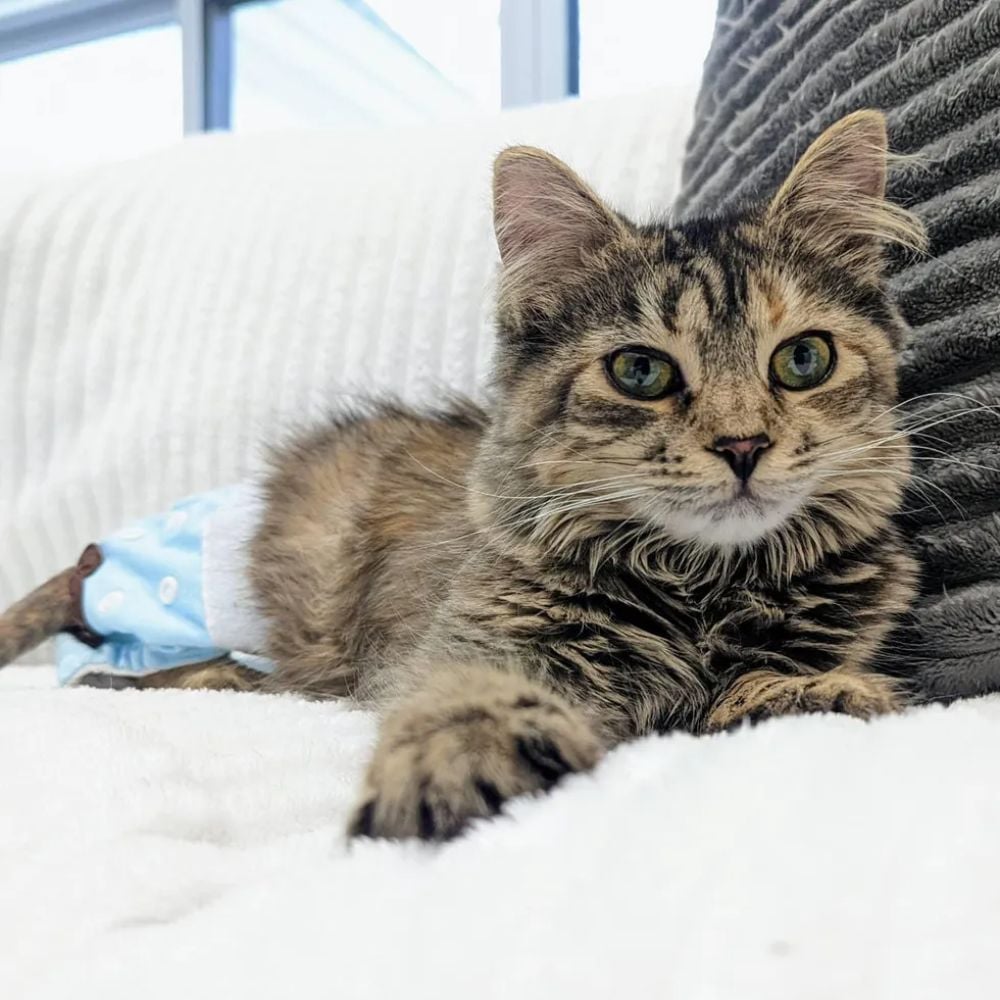 Credit: FosterBabyCats
Credit: FosterBabyCats
A kitten with incredible strength
Merida saw a dozen veterinarians and specialists. He does electromagnetism, light therapy at home and is currently taking medication for nerve pain. Nevertheless, thanks to his courage, he constantly plans his next move and his determination to do what he wants never ceases to amaze his masters. "Her personality has changed completely since she joined FosterBabyCats. She was a little scared of the world, but she has developed a lot of self-confidence and loves to make fun of other cats." said Jillian.
Her favorite activities are sunbathing on her balcony and chasing her classmates. Jillian celebrates every little step, as harmless as a toe movement, like a big victory with the kitten. The latter shows every day that she is tough, fearless and persevering, but she also knows that if she needs a little extra help, her master will be there to help her. According to Jilian, "Her personality is the only way to survive her two and a half months without intervention. »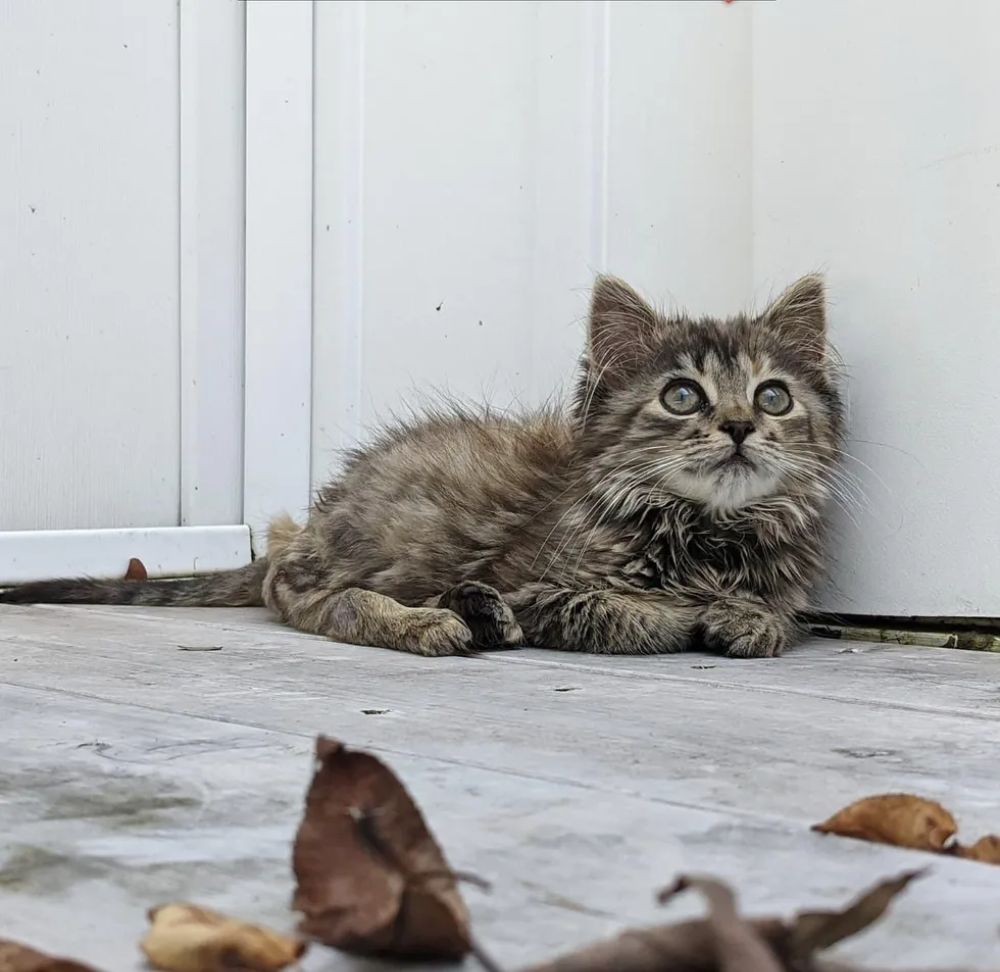 Credit: FosterBabyCats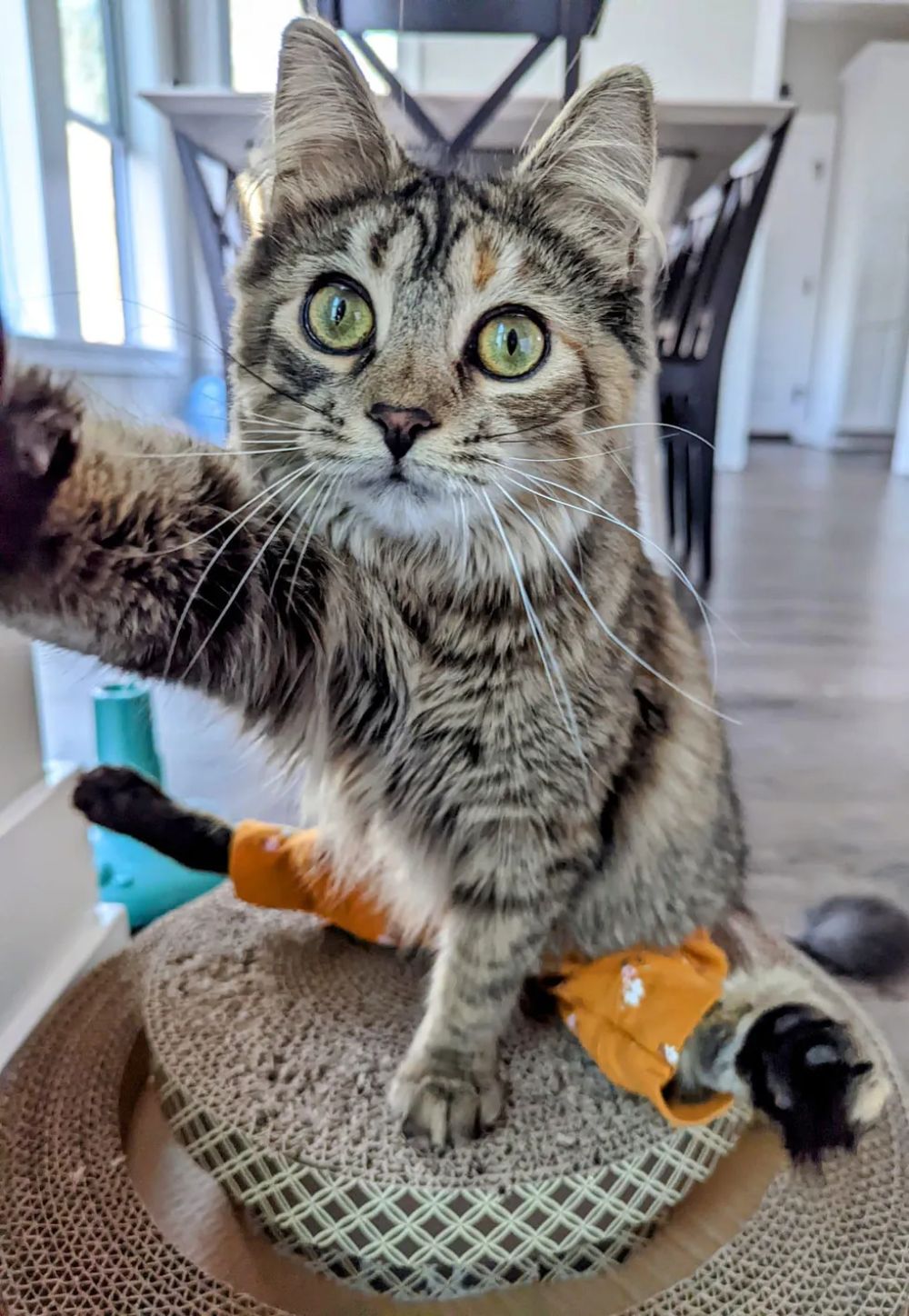 Credit: FosterBabyCats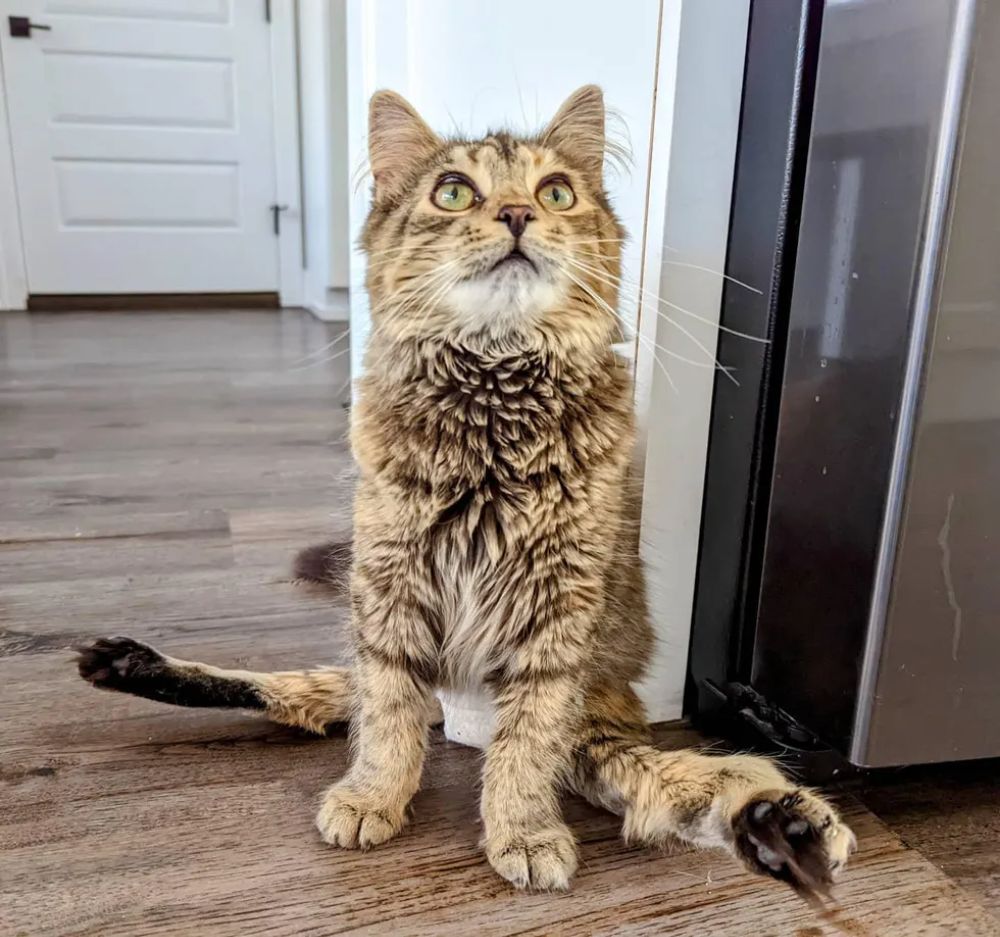 Credit: FosterBabyCats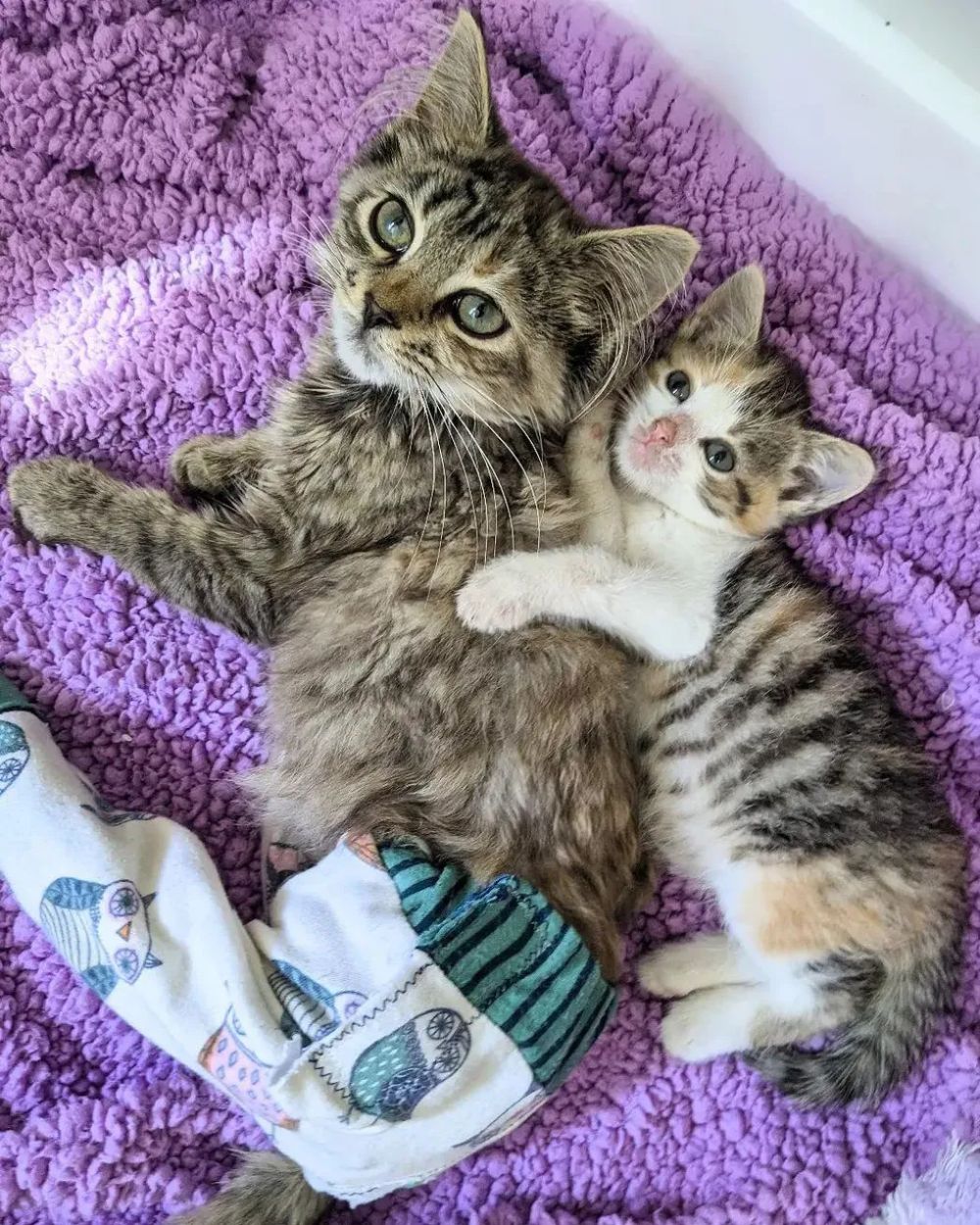 Credit: FosterBabyCats
Playing, right?