Some French regions are not covered by fiber or ADSL. As a result, there is a solution to capture the Internet in an optimal way. A satellite internet connection is useful if the home is not suitable for fiber or ADSL. Nordnet offers its Neosat offer in order to give these households the opportunity to have access to the Internet. Promotions that save you money are currently being developed.
100 Mega satellite internet offer from € 39.90 / month
There are several subscriptions available with Nordnet's Neosat Internet offering. A promotional offer is currently being made on the 100 Mega offer. The monthly amount is € 39.90 per month instead of € 59.90. This discount is valid for 3 months and for any subscription before June 30, 2022.
By subscribing to this satellite internet offer, users benefit from unlimited calls to landlines and mobile phones. This modality is valid in France, but also in more than 50 destinations around the world. In terms of connection speed, theoretical performance can go download up to 100 Mb / s. Subscribers benefit from unlimited internet, of which 150 GB is prioritized each month.

from€ 39.9
Other benefits include the quality of video reception which is in Full HD. That's not all, as this subscription allows you to have 5 Securitoo Antivirus licenses to protect connected devices. More than 400 press titles are available in digital and unlimited versions. In addition, customers benefit from a preferential rate on a mobile SIM card.
The Benefits of Neosat Satellite Internet:
€ 39.90 per month for 3 months instead of € 59.90 per month;
download up to 100 Mb / s;
unlimited internet + 150 GB prioritized;
unlimited calls to landlines and cell phones;
Securitoo Antivirus and Press included.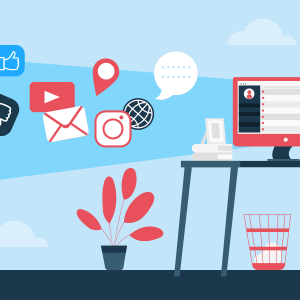 Read on tooHow to calculate your bandwidth needs?
Read more
In addition to a monthly subscription, users must be equipped with a satellite kit. In fact, the satellite Internet connection passes through the antenna. This equipment is essential for the proper functioning of the Neosat offer. It is possible to install it yourself or simply call the vendor's installation service. Customers have the option to buy or rent it. For now, the satellite kit takes advantage of a promotion to buy it. So it is now at € 149 instead of € 299so that additional savings can be made.

from€ 39.9
The complete satellite kit includes an antenna, an internet head, a pole, a 30-meter coaxial cable and a modem. For rent, € 8 per month is added to the subscription amount. As a result, subscribers must abide by a 24-month commitment. This does not allow them to terminate the Nordnet offer before this expiration date. A € 150 state aid is valid in the purchase of the Satellite Kit or the installation service in case of rental, which is not negligible.
Other options can be added to this entire Neosat satellite Internet offering. Users who want to receive TV can add the TV reception equipment option. Costa € 3 per month, and allows you to receive all DTT channels. Another option is available for € 6 per month and allows, in addition to receiving DTT in high definition, to record up to 200 hours of HD programs.
What you need to know about the Neosat satellite kit?
€ 149 instead of € 299 on purchase.
Installation by yourself or by the installation service.
€ 8 per month for rent, with a commitment of 24 months.
TV options from € 3 per month.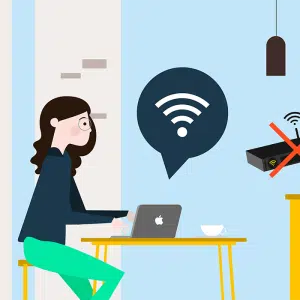 Read on tooHow to access the Internet at home without any cash?
Read more