The documentary was screened with the presence of Kate Thompson-Gorry, Michel Welterlin and Pre Francine Ntoumi, respectively director, producer and one of the heroines of the film. "Women and Science in Africa: A Silent Revolution". This ceremony is part of the vision of the program "Women and science" the Congolese Foundation for Medical Research, whose actions include awareness campaigns in schools, the promotion of women engaged in science by awarding the prize for scientific encouragement and scholarships to students.
"Women and Science in Africa: A Silent Revolution" is an original documentary at the heart of a bustling community of women on the continent, a unique repository of talent for science and innovation. Women who, with their dynamism, their effort and their involvement in equal rights, have managed to break the stereotypes of the research community, while at the same time participating today in the development of Africa.
Pre Tebello Nyokong (chemist) from South Africa, Pre Francine Ntoumi (molecular biologist) from the Republic of the Congo and finally Zara Randriamanakoto (astrophysics) from Madagascar are the three protagonists of the film. In 51 minutes, the play highlights them and answers questions directly related to her career and feats: who are these women? What obstacles did they have to overcome to get to the top of their game? What impact do they have on your community? Will they be able to find concrete solutions to the great challenges of the 21st?i century? What if the Einstein of tomorrow was an African woman?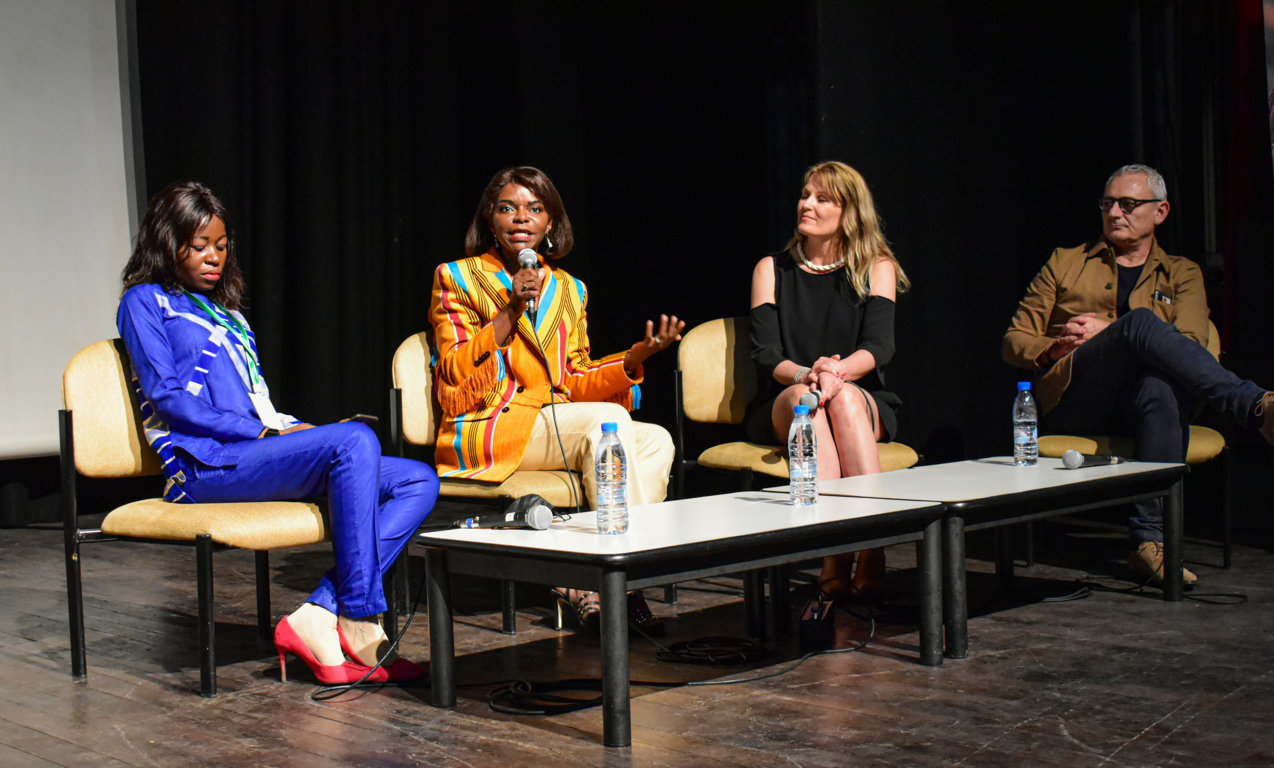 The screening of the film was followed by a talk-debate with the assistance of, among others, ministerial directors, scientists, professors and researchers, students, communicators, filmmakers, etc. " My job as a director is mostly to tell stories that can lead, inspire and make us discover things and people we don't necessarily know. While studying the subject of science, I discovered these three exceptional women I did not know. And besides, the title of silent revolution is because there are women scientists in Africa, but few of them are known. With this film I wanted to give a voice to these women and make this revolution known. said Kate Thompson-Gorry, director of the 2019 documentary.
In this regard, Pre Francine Ntoumi, dedicated to the fight against malaria and president of the FCRM, thanked the entire film production team for focusing on the efforts of African women to bring this all-important science closer together. for the future of the continent. He urged young girls interested in the science professions to project themselves on a large scale to go as far as possible. This, relying on training as participation in the construction of this dream. " Women should not limit their ambitions. This film is a great tool for the advocacy, education and encouragement of science girls and women in Africa. she said.
From that moment on, Channie Rhonda Kono, a third-year biology student at Marien-Ngouabi University, expressed her satisfaction that today society understands more and more that women are indispensable and that they have contributed a lot to development. . " It is wonderful to see all these women scientists, who have not given up and who for us young people are real role models and sources of inspiration. he confided.
note that "Women and Science in Africa: A Silent Revolution was produced by Michel Welterlin and the Taxi-Brousse company, with the support of Canal + International and the L'Oréal Foundation.