We have calculated the average consumption of internet boxes and how much it costs us a year to answer a very simple question: does an internet box consume as much as a small refrigerator? We also took the opportunity to ask ourselves the question of the relevance of such an individual action.
In the current context, where the cost of energy is skyrocketing, in the midst of the Ukrainian crisis and the ecological crisis, many of you are looking to reduce your overall electricity consumption. In an article published on March 29, 2022, France Info offers some tips to help us achieve this goal, including cutting your internet box:
Savings can be made anywhere, even on the internet box: if it is maintained 24 hours a day, it can consume more than 200 kilowatt hours a year, or as much as a small refrigerator, if we have to believe the calculation made. by Ademe, the environmental and energy management agency.
It must be said that the boxes are designed to stay permanently connected, even though they carry relatively energy-consuming components. For years, internet safes have also been spared from environmental regulations. An aberration, the standard that concerned them (ErP 2013 Lot 18) was even based on … voluntary work. Nothing binding.
We do the math
As new technology enthusiasts, we wanted to know what it really was and did some calculations. Most of the calculations come from global estimates, there are significant disparities between Internet boxes. Also, here we have to be careful, because we tend to associate the internet box with the TV box for energy consumption, while in general they are two different boxes.
The Orange Livebox 5, for example, was designed precisely to show reduced power consumption. Unlike Livebox 4, it incorporates the fiber box (ONT), which allows you to remove a connected device when connected to fiber optics. This Livebox 5 also has no screen, which is one of the most consumed components.
It should also be understood that consumption depends on the connected accessories. For example, Livebox 4 with a hard drive consumes 11 watts versus 9 watts without a hard drive. Livebox 5 is about 6.7 watts. A figure as low as the SFR Box Evolution, and much lower than the Freebox Revolution (17 watts on average). The Bouygues Telecom Bbox Miami has an average power consumption of 12 watts.
Therefore, it will be understood that newer boxes tend to consume less energy, as operators have chosen to communicate more widely about their carbon footprint. However, there are some exceptions such as the Freebox Delta whose consumption is 18 watts.
8 / 10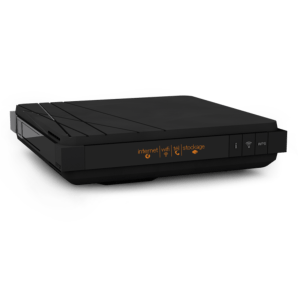 Personally, I was able to measure the consumption of my Livebox 5 thanks to the much-criticized Linky. It consumes about 57 kWh per year (about 6.3 watts on average). The calculation of energy consumption is a relatively simple calculation: celectricity consumption in kWh = number of hours x number of days x power / 1,000. In 2022, the French pay an average of 0.1740 euros taxes included per kWh (basic option), which is a cost of about 10 euros per year.
We are far from the 200 kWh mentioned by FranceInfo, but it is a figure close to that of a Freebox Delta, or about 150 kWh per year and therefore 25 euros on the bill with the current cost of electricity.
Therefore, the consumption of a mini-fridge can be compared to that of an internet box, we are talking about about 150 kWh in class A + (about 35 watts but its operation is not continuous unlike a box) … And more than 300 kWh for a classic fridge. The comparison is therefore possible, but only for the most energy consuming internet boxes and especially the refrigerators with the best energy class.
American refrigerators require 800 kWh per year … or 140 euros per year in expenses (about 12 euros per month, the cost of a no-obligation mobile plan). It should also be noted that the consumption of a refrigerator varies depending on the climate class and the house. In summer, the refrigerator consumes more than in winter. In addition, a refrigerator will consume more in Nice than in Lille, as the average temperatures are not the same.

Fibre
Bbox fit Fibre
1 semaine
Débit jusqu'à 300 Mb/s
Sans Player TV
Téléphonie vers 110 destinations

Fibre, Câble
RED box Fibre
5 jours
Débit jusqu'à 1 Gb/s
Sans Player TV
Téléphonie vers 100 destinations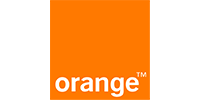 Fiber
Orange Livebox Fiber
1 week
Flow to 400 Mbps
150 TV channels included
Telephony to 100 destinations
All internet boxes
Should you cut your box?
True, considering the hours of sleep and work, we realize that the box should not be turned on continuously and that the hours of use are reduced rather during the week. You can also switch your box to standby mode, but keep in mind that the savings are still very low … Deep standby mode is more advantageous when it comes to consumption. Unfortunately, few boxes are equipped with it.
In any case, this action is part of an obviously important and necessary individual coherence in the face of the challenges of climate change and the collapse of biodiversity, as well as the rising cost of living. However, individual ecology makes invisible the real causes and consequences of climate change and rising prices.
The causes are multiple and reside in megastructures that go far beyond the individual spectrum. They are economic, social and political. Individually, you need to keep working: eating a lot less meat (or becoming a vegetarian), walking or cycling if possible, buying second-hand or refurbished electronics, extending the life of your appliances by favoring appliances that can be repaired. month. easily. Moderate individual commitment is needed, but it must be realistic.
But collective investment seems to be the most effective solution, as Bénédicte Carrio explains to Madmoizelle. Collective action is a necessity to establish a balance of power. It also allows you to emancipate yourself and get out of the individual pressure that is often exerted on yourself when you become aware of the ecological and economic situation, and that is desired. "do your part" and put out the fire alone.
Granted, cutting your internet box at night may be a good idea, but that's just a drop in the ocean that's the weather project. One real solution might be to force access providers directly to drastically reduce their box's power consumption.
---
To follow us, we invite you to download our app for Android and iOS. You can read our articles, files, and watch our latest YouTube videos.