Home / Culture / 6 railway video games for PC
Simulation, adventure, card or shooting video games, "players" love the train! Whether it's driving it, developing a rail network, or defending yourself from various monsters … Here's a small selection of video games to discover on your computer.
Railway Corporation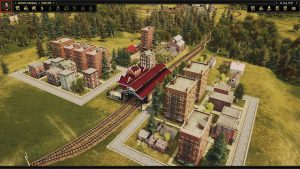 Have you always dreamed of becoming a railroad tycoon? This game created by Iceberg Interactive is made for you. Launched in May 2019, Railroad Corporation is a rail simulation video game that immerses you in the golden age of steam across the Atlantic.
You started your career as an employee of a railway company in the 19th century. If you fulfill the missions that the Management imposes on you, you will be able to found your own company, develop the local economy and take your share of the American dream!
Available on Steam.
Price: € 29.99
Train Simulator 2022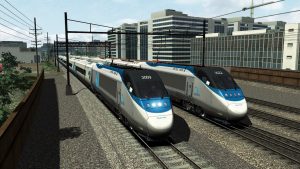 Launched on September 30, 2021, Train Simulator 2022, a new installment of the series published and developed by Dovetail Games, is now available entirely in French. New content is available: Train Simulator Academy, where you can learn how to drive different teams. You can try to master the particularities of driving the BR Class 323, the DB BR 429.1 or even the Amtrak Acela. You will have to transport passengers and goods to their destination obeying real scenarios. You can create your own worlds, your own lines, and share them with other members of the gaming community!
Available at https://store.dovetailgames.com.
Price: € 29.99.
monster train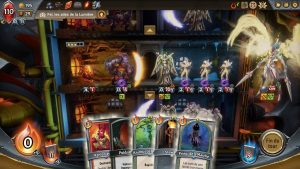 The Shiny Shoe studio impressed in May 2020 with its Monster Train card game. Aboard a train of hell, you must use all your strategic skills to defend your precious embers, which have become rare even in hell trapped in an inevitable glaciation. The train is divided into four floors, the last of which houses your brazier, which must be protected at all costs from angels. You have to progress in the game to get more and more cards (there are more than 220) and thus perfect your defense strategy …
Available on Steam.
Price: € 20.99.
The last express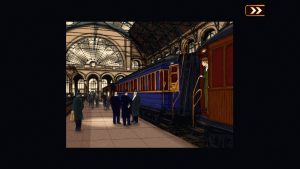 This video game created by Jordan Mechner, the man behind the classic Prince of Persia, takes the player aboard the Orient-Express in July 1914 in a detective novel setting. She plays Robert Cath, an American doctor invited on board the luxury train by her friend Tyler Whitney. As he seeks to learn more about this sudden invitation, he finds his friend's body in his compartment, lying next to a parchment written in Russian. The doctor will have to investigate to find his friend's killer. To achieve this, he decides to take his place … Considered a classic of adventure games, The Last Express is based mainly on especially successful graphics.
Available on Steam.
Price: € 6.99.
Metro Exodus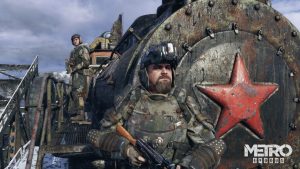 Inspired by a science fiction novel by Russian writer Dmitry Alekseevich Gloukhovsky Metro 2035, this video game mixes horror and railway atmosphere. In this post-apocalyptic world, you have to survive 23 years after the end of the nuclear war, locked up like the other survivors on the Moscow subway, while mutant monsters swarm emerging from the shadows. The soundtrack and deadly radiation are decidedly disturbing. This game is not recommended for sensitive souls!
Available at www.epicgames.com.
Price: € 29.99.
Midnight Metro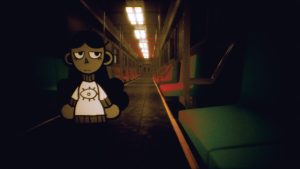 With its unique aesthetic and universe, the video game Subway Midnight created by developer Bubby Darkstar, released in October 2021, has known its audience. The player has to explore a hundred cars, solve the strangest puzzles and come face to face with many ghosts … while avoiding becoming one himself. Three different endings are offered, but the game is over in a few hours. But, a few hours of happiness … and fear.
Available on Steam.
Price: 8.19 euros.
This article is taken from number 3877 of La Vie du Rail.
More news and archives on La Vie du Rail paper or online version !