In October 2020, 26 dogs were rescued from deplorable living conditions. Among them was Ralph. Attended by the Royal Society for the Prevention of Cruelty to Animals (RSPCA), the animal continued to stare at the wall of its kennel. Until happiness knocks on the door of your heart …
In 2020, the RSPCA intervened in a private home to recover about twenty abandoned dogs. Most of them were kept in dark shelters and had very little contact with humans. Simply unacceptable living conditions.
In accordance with Justin StubbsRSPCA inspector, the dogs were " dear, but the number had become too large for the owner. We worked closely with him and he agreed that it was best for the animals to be entrusted to us ".
When they recovered, the canines were not used to being manipulated, as was the case Ralph. The latter's hair was tangled, as well as covered with excrement and urine.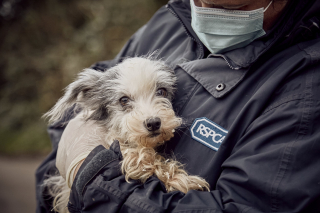 © RSPCA / Andrew Forsyth
Patience paid off
The puppy was so frightened and upset that he spent his days curled up in his kennel looking at the wall. " The team spent weeks sitting quietly by his side and offering him sweets "said the director of the shelter, Tiffany Saunders. The animal sneaked up behind its visitors to catch the delicacy, flee and settle in a corner to eat alone.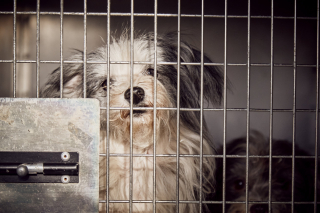 © RSPCA / Andrew Forsyth
But thanks to the benevolence and dedication of the volunteers, Ralph it began to come out of its shell. " The first time he wagged his tail when we entered the kennel it was so amazing "He remembers Tiffany.
Volunteers have also spent months gaining the trust of their peers and socializing them. All were properly cared for and put back on their feet, he reports Subway. How Ralphthey ended up opening up to others and flourishing.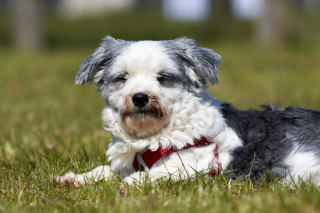 © RSPCA / Andrew Forsyth
A new life
The shelter staff started slowly Ralph walk, and allowed him to meet new people. But most of all, the ball of hair needed a real home.
After spending more than 8 months behind the safe walls of the RSPCA, the 7-year-old dog was adopted by a Norfolk couple. Initially shy and fearful, Ralph he has metamorphosed into an affectionate and confident companion.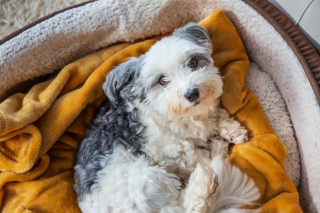 © RSPCA / Andrew Forsyth
She even has a new sister, named Rosa. The 2 best friends love to walk in the woods, run and play. Since he began his new life in Norfolk, Ralph he made many new friends and overcame his fears.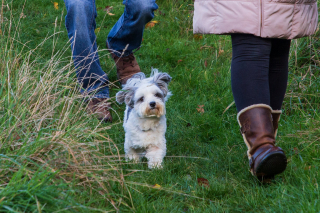 © RSPCA / Andrew Forsyth
" Ralph is adorable and melts the hearts of everyone he knowsentrusted his adoptive mother, he is a very sensitive and kind character who may never escape his past, but he brings love to our home every day. We believe that the day we met him marked the beginning of a wonderful relationship. »
A second wind, a new beginning in life, and above all a well-deserved happiness.
Read also: An airplane pilot excited by the gesture of gratitude of an old Chihuahua who transported his new family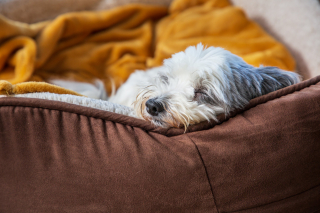 © RSPCA / Andrew Forsyth